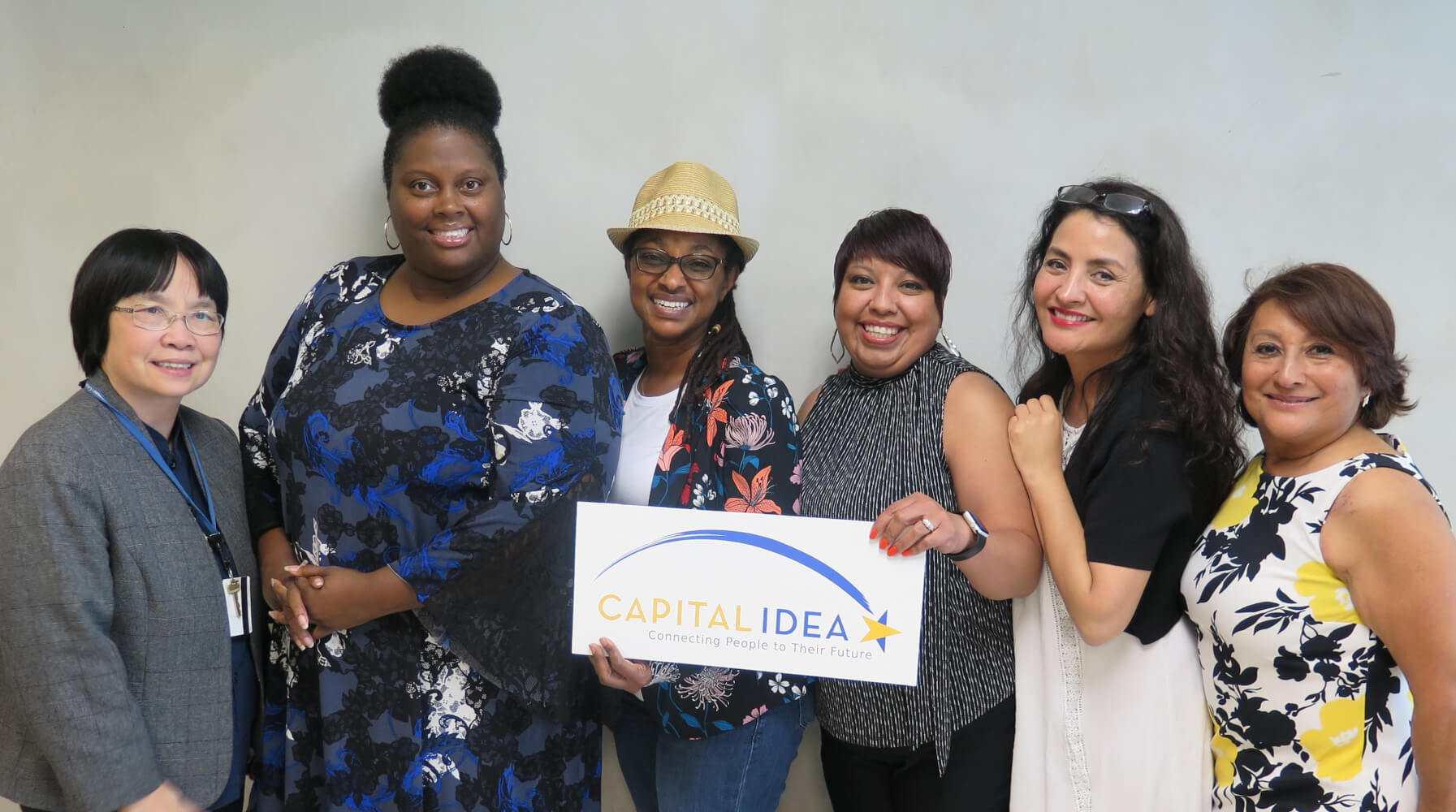 TEAMWORK & STUDENT SUCCESS | Capital IDEA is looking for an experienced case manager (3+ years of day to day case management experience working with adults receiving direct services and/or high school students transitioning into college). The Career Navigator provides case management for about 100 adult students and guides them through successful completion of their academic plan in preparation for job placement. To be considered for this position, applicants' resumes should clearly include a track record of teamwork and student success. Please highlight in your cover letter and resume the skills you've developed to help students succeed, and how you've contributed to effective teams in the past.
Employer Profile – What is it like to work here?
At Capital IDEA, we aim to empower our income-eligible neighbors with training and education so that they can fill a critical need in our community for caring, skilled, and highly motivated workers. Since our founding in 1998, more than 1,600 Central Texans have launched new careers and secured a brighter future for themselves and their families.
Capital IDEA has built a diverse and dedicated team that shares a passion for our mission. We reward performance through competitive salaries and merit-based raises. While we expect our team to go above and beyond in service to our community, we also believe that you must take care of yourself to take care of others. We offer a generous benefits package which includes a week of sick leave, two to four weeks of vacation (based on experience), plus extra paid time off for everyone during the holidays (we close from December 24th through January 1st every year.) We provide medical, dental, and vision insurance, plus a three percent match on retirement contributions. When you join our team, you'll have high expectations to meet and big goals to work towards. You'll also have a team who supports you, and you'll know you're making a difference.
To Apply
Read full job description and qualifications: Career Navigator Job Description PDF »
Email resume and cover letter with salary requirements to Program Manager, William Askew, Jr. employment_ci@capitalidea.org.
Deadline EXTENDED: Friday, February 7, 2020
Salary range: $44-46,000