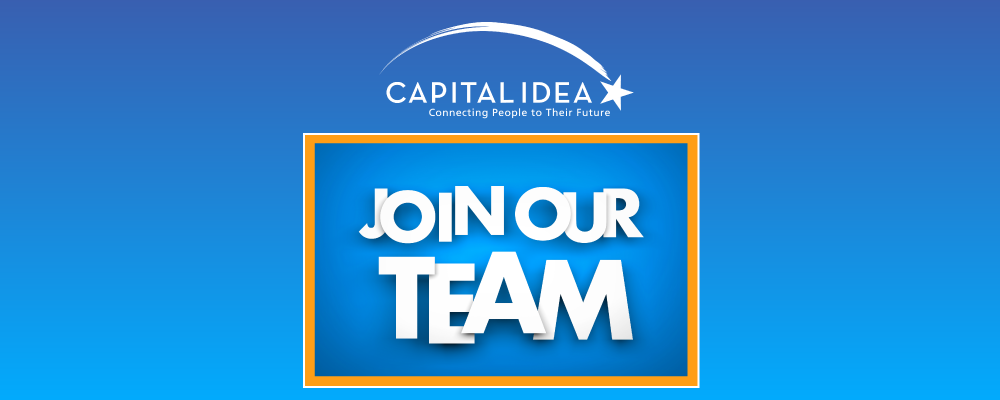 We're Hiring!
If you enjoy speaking with people and can turn a regular conversation into a commitment to complete the application process, we might have the perfect job for you. As a Document Collection Specialist, you make outgoing calls and work with Capital IDEA applicants to encourage and motivate them to submit the required documents in order to complete their application.
What It's Like to Work at Capital IDEA
At Capital IDEA, we aim to empower our income-eligible neighbors with training and education so that they can reach their full potential and fill a critical need in our community for skilled and highly motivated workers. Since our founding in 1998, more than 2,000 Central Texans have launched new careers and secured a brighter future for themselves and their families. Capital IDEA has built a diverse and dedicated team that shares a passion for our mission. When you join our team, you'll have high expectations to meet and big goals to reach. You'll also have a team who supports you, and you'll know you're making a difference.
Our Compensation Philosophy Reflects Our Core Values
Capital IDEA is committed to providing a total compensation package that attracts, retains, rewards, and recognizes highly skilled and talented staff.
Hourly pay: $25/hour
Part-time schedule: 15-20 hours a week
Benefits include: phone allowance, annual leave, personal leave, holiday leave, and hybrid flex schedule.
Part Time-Compensation and Benefits (PDF)
To Apply
Read the job description and qualifications: Document Collection Specialist (PDF)
Email resume to Larry Cummings, Intake & Placement Manager: jobs@capitalidea.org
Closing date: Open until filled