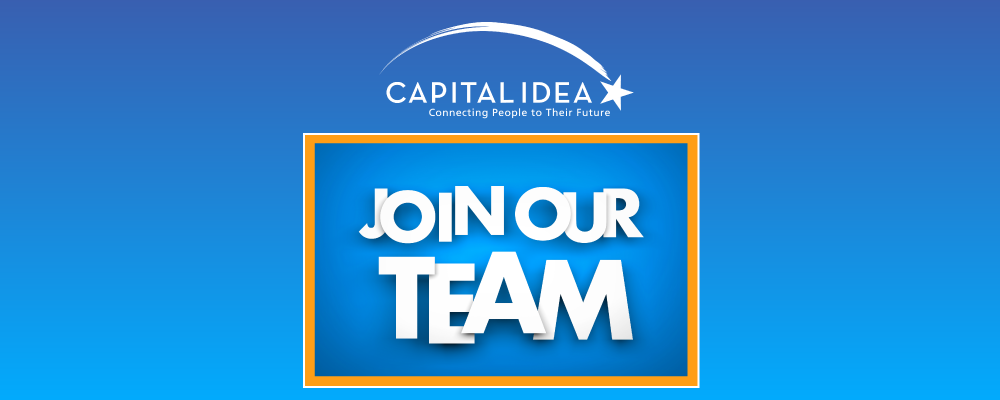 We're Hiring a Grants Manager!
Capital IDEA is looking to hire an experienced Grants Manager (3+ years experience) to manage a portfolio of 20-25 public and private grants. At Capital IDEA, we aim to empower our income-eligible neighbors with training and education so that they can reach their full potential and fill a critical need in our community for caring, skilled, and highly motivated workers. Since our founding in 1998, more than 2,000 Central Texans have launched new careers and secured a brighter future for themselves and their families. You can help us continue our important work. If you're known for your attention to detail, you're passionate about Capital IDEA's mission, and you consistently write clear and compelling prose, we'd love to hear from you! Read through the full job description and qualifications here: Grants Manager Job Description (PDF)
What's it like to work at Capital IDEA?
Capital IDEA has built a diverse and dedicated team that shares a passion for our mission. We reward performance through competitive salaries and merit-based raises. While we expect our team to go above and beyond in service to our community, we also believe that you must take care of yourself to take care of others. When you join our team, you'll have high expectations to meet and big goals to work towards. You'll also have a team who supports you, and you'll know you're making a difference.
To Apply
Email a letter of interest, resume, and two relevant writing samples to Amy Silvey at hiring@capitalidea.org.
OPEN UNTIL FILLED
Salary Range: $60,000 – $68,000
Estimated Start Date: August 2022