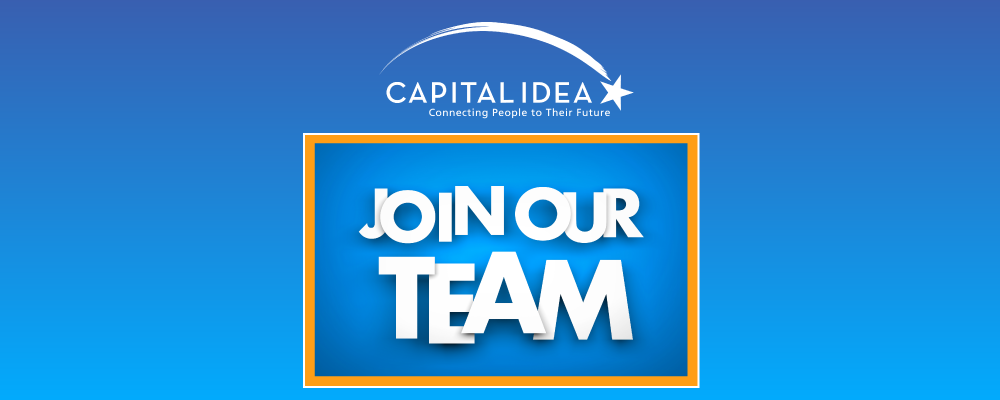 We're Hiring an Outreach Specialist!
Capital IDEA is looking to hire a bilingual Outreach Specialist to join our growing Outreach Team. We're on a mission to help thousands of our low-income, Central Texas neighbors reach their full potential and move into great careers, and we need your help to do it! If you're a people person with a passion for helping others succeed, read on. This might be the perfect job for you. Applicants should have a demonstrated ability to reach out effectively to low-income populations with one to two years of relevant experience preferred. You'll work 28 hours a week for a guaranteed 12 months with some possibility of extending beyond 12 months. You can read the full job description and qualifications here: Outreach Specialist Job Posting (PDF)
What's it like to work at Capital IDEA?
At Capital IDEA, we aim to empower our income-eligible neighbors with training and education so that they can reach their full potential and fill a critical need in our community for caring, skilled, and highly motivated workers. Since our founding in 1998, more than 2,000 Central Texans have launched new careers and secured a brighter future for themselves and their families. Capital IDEA has built a diverse and dedicated team that shares a passion for our mission. When you join our team, you'll have high expectations to meet and big goals to work towards. You'll also have a team who supports you, and you'll know you're making a difference.
To Apply
Email resume to Intake & Placement Manager, Larry Cummings at lcummings@capitalidea.org.
Closing date: Open until filled.
Hourly Pay: $20/hour
Schedule: 28 hours per week
Duration: 12 months