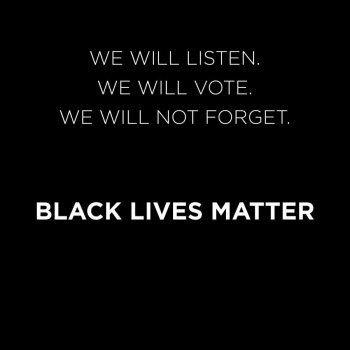 JUNE 5, 2020
The deaths of George Floyd, Ahmaud Arbery, Michael Ramos, and so many, many others confront us forcefully and inescapably with the violent racism endured by our Black neighbors, colleagues, students, friends, and family. We must not forget. It demands that we listen deeply and attentively. We must act.
We, as individuals and as an organization, will stand with our Black students, neighbors, and community. We will tune in to the messages of our local Black leaders and social justice organizations and we will amplify their voices.
For more than 20 years, we have worked in communities of color to empower individuals with an opportunity for education and a better life. Working in these communities has taught us that change at an individual level is only the beginning. Lasting change must happen at a systemic level, which is why we will continue our efforts to increase voter registration and voter turnout, and we will impress upon our neighbors the vital importance of being counted.
A commitment to dignity and prosperity for all is at Capital IDEA's core. Success in education and career are essential for a prosperous community. But not enough. We acknowledge that racism is deeply embedded in our institutions, neighborhoods, and history. We know that implicit bias can go undetected and do great harm. In the coming weeks and months, we will not shrink from asking ourselves tough questions. And if we find we can do more, do better — we will.
We are all in this together — listening, learning, and acting.
Melynda Caudle
President, Cooper Consulting
Board Chair
Rev. Katie Wright
Associate Rector, St. David's Episcopal Church
Central Texas Interfaith
Vice Chair
Steve Jackobs
Executive Director