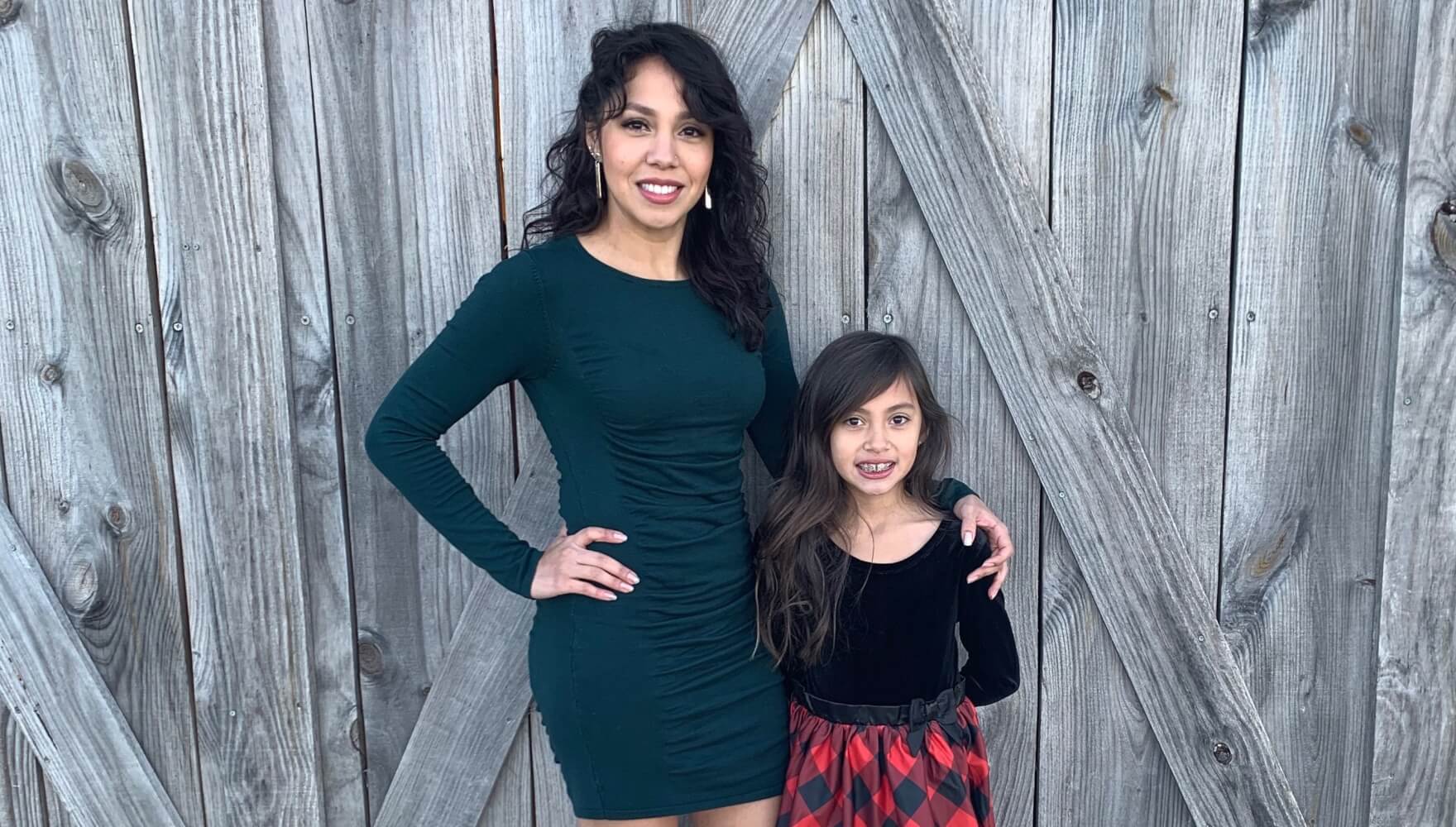 By Jeff Sanchez | PUBLISHED NOVEMBER 20, 2019
When Melinda Sertuche decided to go back to school, her 8-year old daughter didn't understand why. "It was hard for her at first, because it was new. I don't have any family members that had gone to college, so it's not something that's a normal thing in my family." For Melinda, it meant spending less quality time with her daughter in order to study. It's one of the challenges that most student-parents have to face. According to a report by the Government Accountability Office[1], one in five undergraduate students are parents. That same report also showed that about half of those student-parents left school without a degree.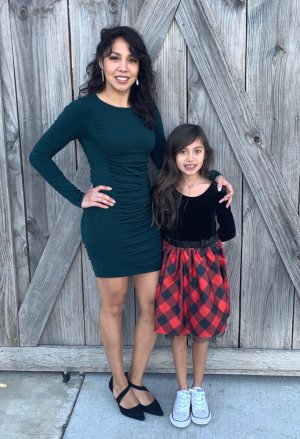 Many parents decide to go back to school because of their children, hoping to provide a better living for their families, as well as inspire their children to seek higher education opportunities themselves. Sometimes, that desire is met with challenges that prevent them from doing so. This was true for Melinda. The desire for a better career and life was there, but she didn't know how she could ever afford college, and pay for childcare. "It's a huge stress," describes Melinda, "how are you going to pay for everything, when you have to take a pay-cut to take classes?"
Capital IDEA understands the struggles that parents face when returning to school or work. According to the Economic Policy Institute, the average cost of childcare in Texas for an infant is $9,324 per year. For a four year old it's $7,062 per year. To put it into perspective, infant care in Texas costs 7.8% more per year than in-state tuition for a four-year public college.[2] At the end of the day, many parents find that the best economic solution is to stay at home with the kids and save on daycare costs.
Capital IDEA was able to provide Melinda with the support she needed to move forward with her college plans. Not only did we pay for Melinda's tuition, books, and fees for her education, we were also able to provide her with financial assistance for childcare through our partnership with Workforce Solutions. Melinda says, "To be honest if it wasn't for Capital IDEA, I wouldn't be in school right now. There would be no way that I could afford going to school and work part-time, to get a new career. It would be almost impossible on my own to do that. Childcare was a huge factor."
Melinda would like other parents in her situation to know that there are solutions. There are ways for them to go back to school and work towards getting the job that will provide for their families and their futures. She is a testament to that. It hasn't been easy, but she knows that in the end, it will all be worth it. As for now, Melinda has already started to see a positive impact of her decision on her daughter. "She used to not want to go to school. Now I'm getting notes from her teacher telling me that she's eager to learn, and how good of a student she is. It's pretty exciting to see my daughter excited about education because she sees what I do and how hard I work." Melinda is currently finishing up her last pre-requisite class and is anticipating starting the nursing program at Austin Community College shortly thereafter.
If you or someone you know is interested in going back to school, but are having problems covering the costs of childcare, contact Capital IDEA to see if we can help you reach your career goals. We're committed to removing the barriers that prevent adults from obtaining living-wage careers in Central Texas. We provide tuition and childcare assistance, as well as additional resources to help student-parents realize their dreams for a better career and life.
[1] https://www.gao.gov/assets/710/701003.pdf
[2] https://www.epi.org/child-care-costs-in-the-united-states/#/TX