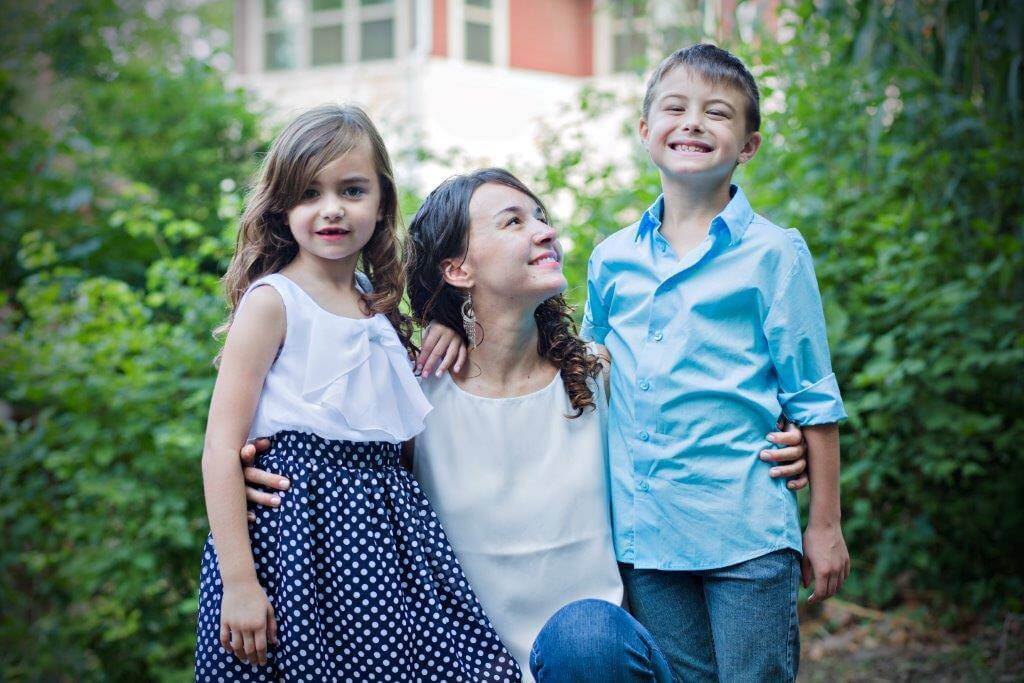 By Jeff Sanchez | DECEMBER 18, 2019
It was a long road for Lud Guerrero to get where she is now. In a society that values instant results, such as free 2-day shipping, and drive-thru windows, it takes a special kind of courage to keep fighting when things take longer than expected. Lud never expected to take such a long road, but thirteen years after getting married at a young age, and three kids later, she finally made the decision to go back to school, and take control of her future.
Lud and her mother emigrated from Panama to the United States when she was nine months old looking for a better life. Growing up, Lud was raised in a loving home by her mother and her aunt. Still, Lud's mother suffered from a mental illness and alcoholism. Struggling to deal with her home life, Lud started acting out during her adolescent years which caused her to graduate from high school a year late, and at the age of eighteen, she was pregnant with her first child.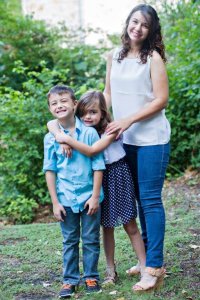 Raising her child became Lud's top priority. She got married and put her personal ambitions on hold. Thirteen years and three children later, Lud felt the urge to go back to school and fulfill one of her life goals: to earn a college degree. Going back to school proved to be a challenge. With her husband not working and unable to pay the bills, she had to forego her aspirations of a college education a while longer just to survive. After being evicted several times, Lud separated from her husband and moved into the Texas Baptist Children's Home with her kids. "I needed some stability and help. I knew I needed a change for my family," Lud realized.
The Texas Baptist Children's Home (TBCH) was able to provide Lud stable housing and enabled her to take a part-time job to keep providing for her kids, but she was still at a loss about how she would pay for school. Fortunately, through a friend and a family care coordinator, Lud was introduced to Capital IDEA. "When funds were available for Williamson County, I quickly acted and began my journey with Capital IDEA. It was the best decision I made for my future."
Capital IDEA was able to provide Lud with the funds necessary to pay for her college education without her having to incur any debt. Yet, funding was only part of the challenge. "I was excited and bombarded at the same time because you forget how much time you have to put into studying, and I also had a family to raise." With friends and daycare resources provided through TBCH, Lud was able to dedicate time to her school work.
In addition, Lud received motivational support from her Capital IDEA Career Navigator, Sara Hernandez. "When I wanted to quit or give up, she would talk me out of it and would help me with anything I needed. I know she had other students, but she would always find a way to help me." It was a long road, but with the help from Capital IDEA and the Texas Baptist Children's Home, Lud graduated in December 2017 with her Associates Degree in Surgical Technology. Shortly after graduating, Lud secured a job with St. David's Medical Center as a certified Surgical Technologist. "I wanted to show my children how hard work pays off and that having a college education gives you opportunities. I love what I do."
Lud is now in a place where she is able to provide for her family, and she sees a bright future ahead. If there is one thing Lud would like for others to take from her story it's this: "There are resources available to help you. It may be a long process, but it's worth it. Don't be afraid to ask for help, and don't be discouraged if the process takes longer than expected."
The journey may be long, but as Lud has shown us, with courage, perseverance, and the right support, overcoming life's obstacles is possible. Capital IDEA is here to help support you on the road to providing a bright future for your family.