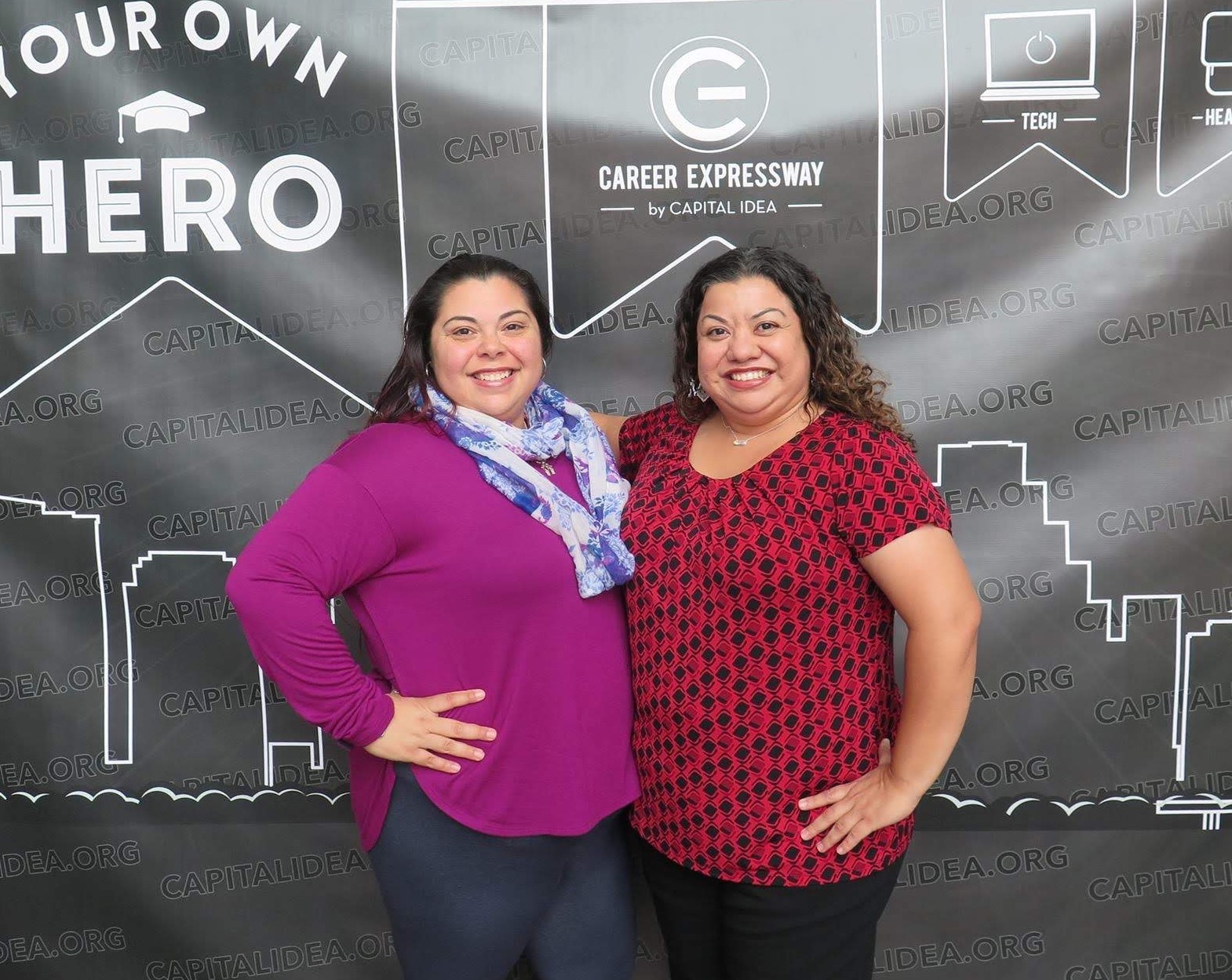 By Jeff Sanchez | OCTOBER 29, 2020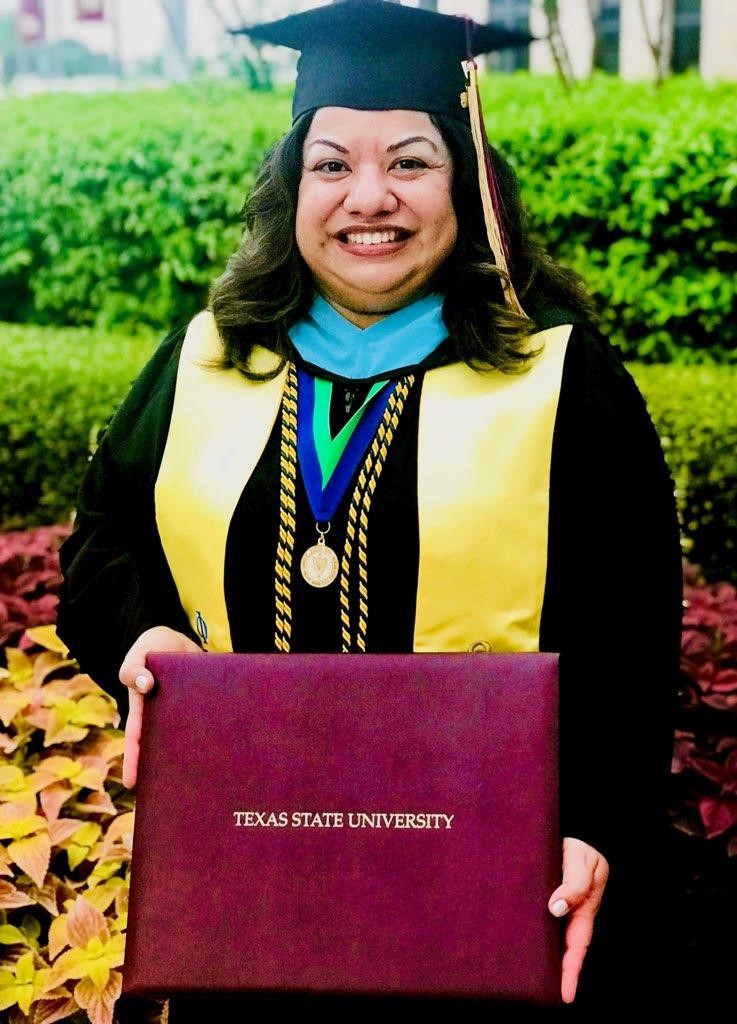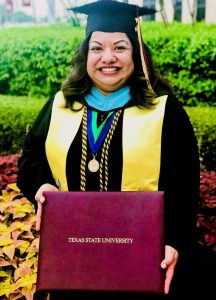 "The only limits are the ones I create in my mind." Teresa Garza proclaims these words as she remembers the long journey that brought her to where she is today. From academic probation to a college professor, she never imagined her career would lead her to academics. "I didn't plan to be a teacher. It wasn't in the cards."
Teresa is a Professor and the Assistant Department Chair in the Radiology department at Austin Community College (ACC). She attended college immediately after high school but soon ended up on academic probation. "I wasn't studying the thing that I enjoyed," she says, and the lack of enthusiasm showed up in her grades. She took a break and started working at a women's clothing store making less than $8 an hour. One day, she recalls thinking, "There has to be more to my life than picking up clothes off the floor." In that very moment, she decided it was time to go back.
Paying tuition is challenging with an $8 an hour job. On top of that, she needed money for books and gas to drive to her classes. As luck would have it, a classmate introduced Teresa to Capital IDEA. "It sounded too good to be true." Despite her misgivings, she attended an orientation, applied, and got accepted. "They gave me the chance. Once they gave me the chance, I took off running with it and haven't stopped! Sometimes you just need one person to believe in you, just enough."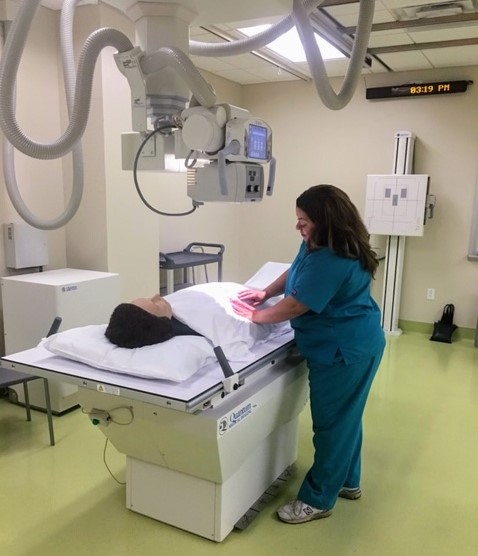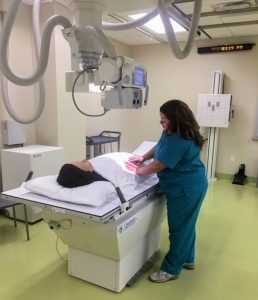 After graduation, Teresa found a job at a local hospital where she spent a lot of her time teaching interns. "They seemed to just gravitate to me and would ask me if I ever thought about teaching." She continued to dismiss the idea until she was contacted by her former professor who was looking to re-start the Magnetic Resonance Imaging (MRI) program at ACC. He asked if she would consider being a professor. Initially, Teresa declined the offer, but after two years of asking and continued encouragement from her interns, she eventually decided to give it a try. "In a weird way, I didn't choose it. It chose me." And she has never looked back.
Teresa has been teaching for 11 years now, and she enjoys every bit of it. This past year has presented her with new challenges. Teresa's a people person, and it is this quality that led her into the teaching profession. The new social distancing protocols have created a lack of personal interaction with students. For an instructor used to making personal connections with her students, it's been rough. "I feel like I don't know them. I don't know their personality type to be able to help them."
In order to overcome these challenges, Teresa has employed creative methods to increase student interaction, albeit in a virtual space. She meets with a small group of students virtually every week to discuss any issues they might be having with their clinicals and in their personal lives. She's hosted a few online game sessions outside the regular class times to cultivate some fun. And she's also switched to doing lectures in a live format, rather than pre-recorded. This allows students to see her and interact verbally via their webcam and through the chat box.
"Sometimes you just need one person to believe in you, just enough."
Having been a student who once struggled herself, Teresa knows the importance of connecting with her students. She understands the incredible value of having the right support system because she had that in Capital IDEA. "They had everything I needed. Especially the accountability. That helped me a lot. I can't thank Capital IDEA enough."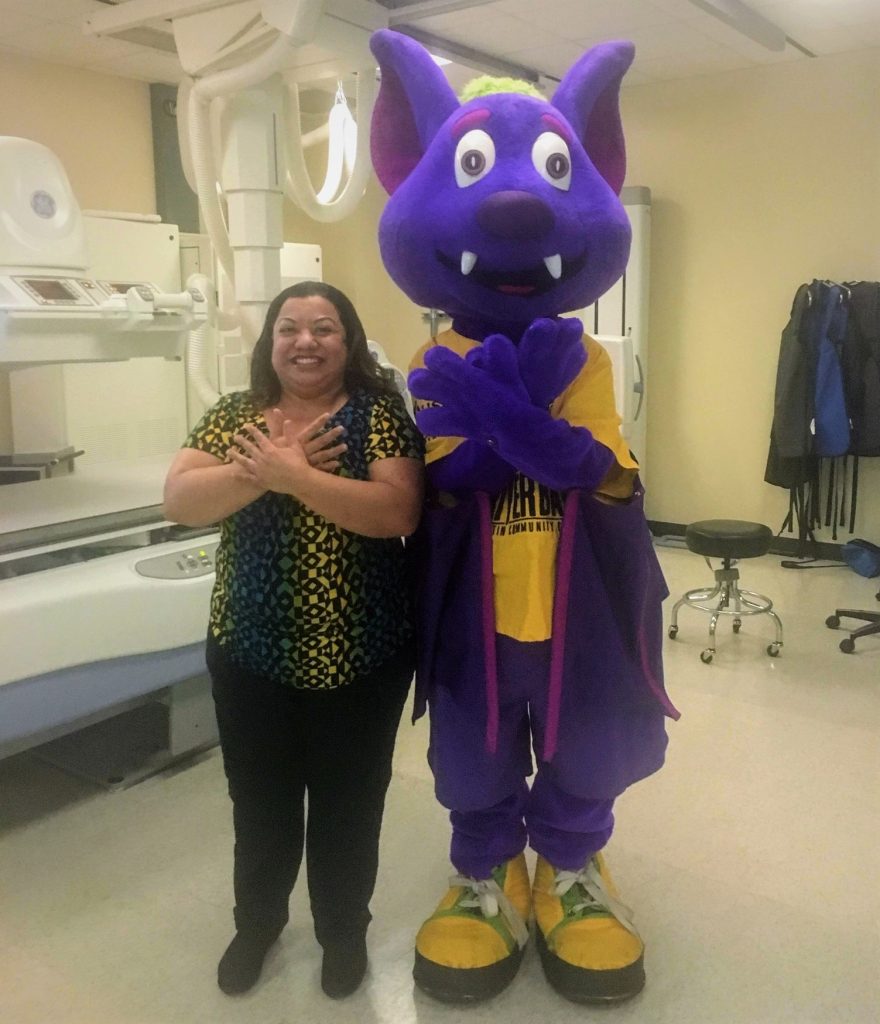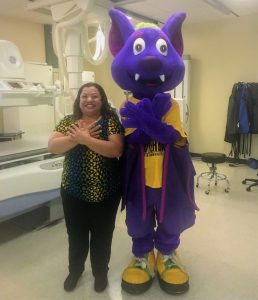 Teresa's passion for supporting students and making a difference in people's lives extends beyond the classroom. In 2018, Teresa accepted the position of Alumni Representative to the Capital IDEA Board of Directors. Executive Director, Steve Jackobs, recalls, "When Teresa joined the Board, she brought a critically important voice. She knows from first-hand experience our students, education, and healthcare. Her passion and perspective are invaluable." As a member of the Board, Teresa is able to provide leadership and vision to the ongoing operations of Capital IDEA and the students they serve. In addition, Teresa has become a spokesperson and advocate at various events to help raise funds and inspire the next generation of applicants.
Teresa continues to do all she can to help students achieve their dreams. Whether speaking as a professor, a board member, or a mentor, she continually reminds us all, "If you persevere and keep working towards your goals, you can achieve everything you've dreamed of."
With perseverance and the right support, the possibilities are limitless for you too. Let us help you take the first step to what could be a great career. If you or someone you know is interested in launching a new career, contact us, and let's see how far you can go.