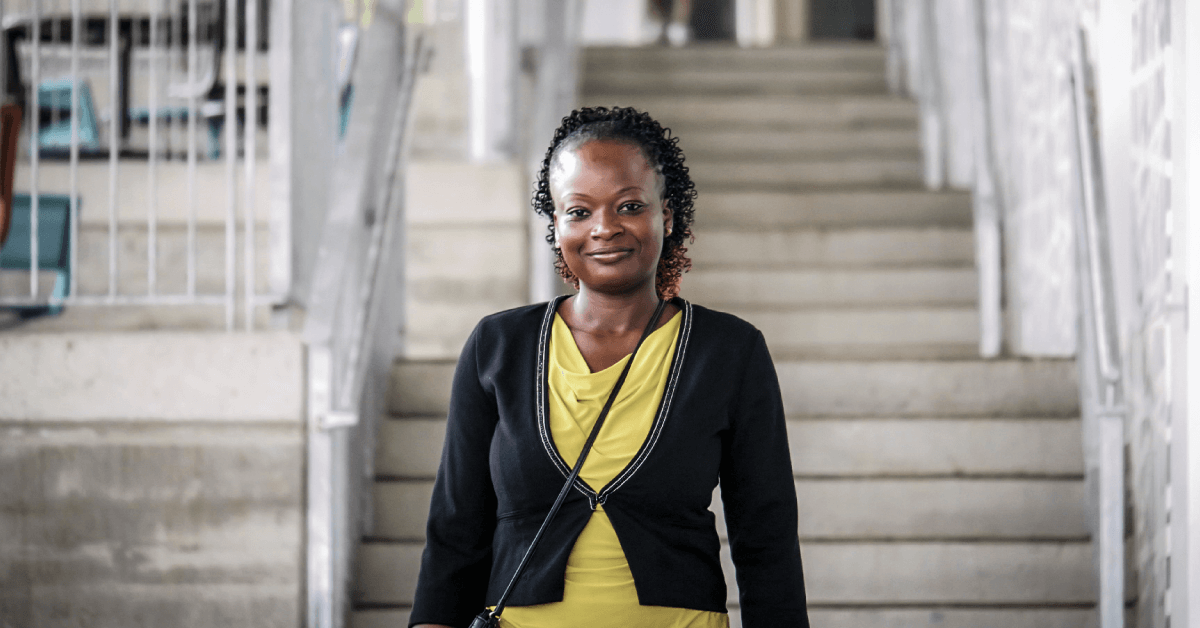 This spotlight is a transcript of the acceptance speech given by Aida Nacro at the Capital IDEA Celebration of Achievements luncheon on March 5, 2020. Aida received the Mark Melliar-Smith Leadership Award, presented by Alyssia Palacio-Woods.

AWARD PRESENTATION
skip to Aida's speech
Hello, My name is Alyssia Palacio-Woods. I am President & CEO of Austin Young Chamber, and a Board Member with Capital IDEA. This year, it is my honor to present The Mark Melliar-Smith Leadership Award. This award was created to honor and cultivate the tradition of leadership among Capital IDEA's students and graduates. It is named for former Board member Mark Melliar-Smith whose level of involvement and dedication over his twelve years on the board serves as our example of excellence in leadership.
This year's award goes to Aida Nacro.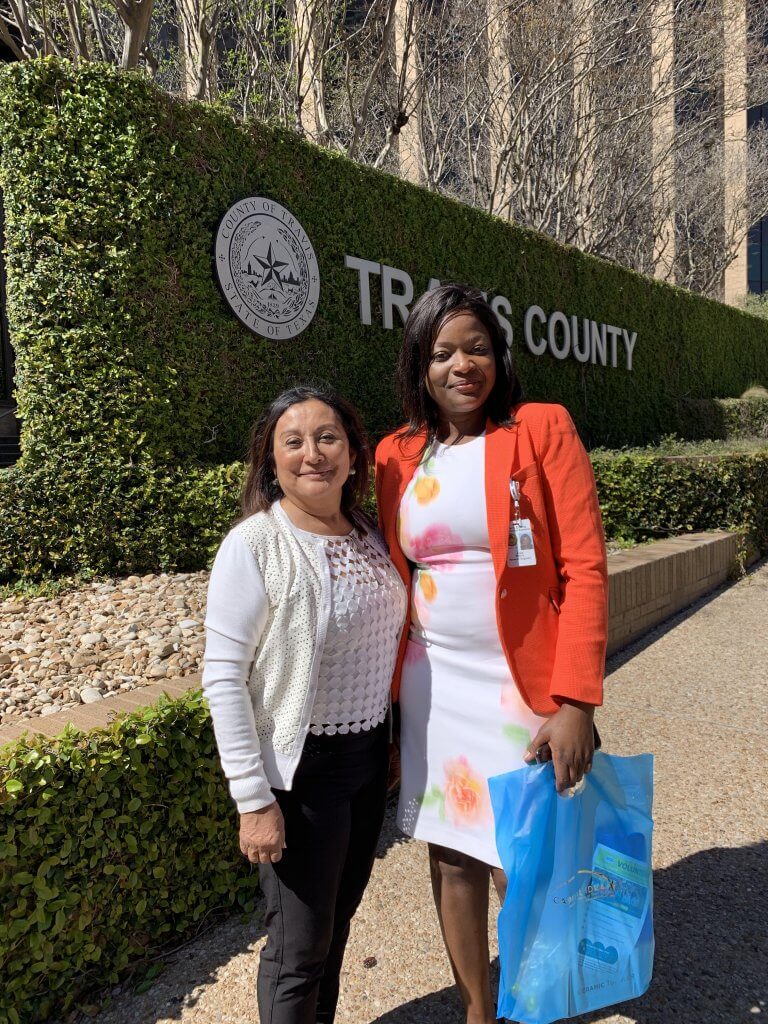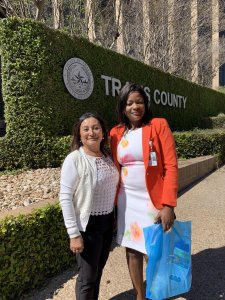 Aida graduated from Austin Community College in 2016 as a Network Administrator. Aida knew that she wanted a career working with computers, but obstacles in her life prevented her from following that dream. Then she applied to Capital IDEA where she demonstrated focus, determination, and a high level of motivation.
After graduation, Aida made time in her extremely busy schedule to advocate for Capital IDEA by participating in Accountability meetings with local officials, visiting the State Capitol, and representing Capital IDEA at events with funding partners. Aida was also a member and key contributor to the IT Action Committee, a community collaborative that worked over the course of two years to address a critical need for trained IT workers to fill open positions. The committee made huge strides in improving our community's ability to provide the right training and grow a local IT workforce.
Aida has also taken on a leadership role within Capital IDEA's Alumni Association. She has managed all of this while also working full time as a Network Administrator, raising her two children as a single parent, and working towards her Bachelor's degree in Computer Science.
Aida, please accept this award in recognition of your passionate and steadfast leadership.
AIDA NACRO'S ACCEPTANCE SPEECH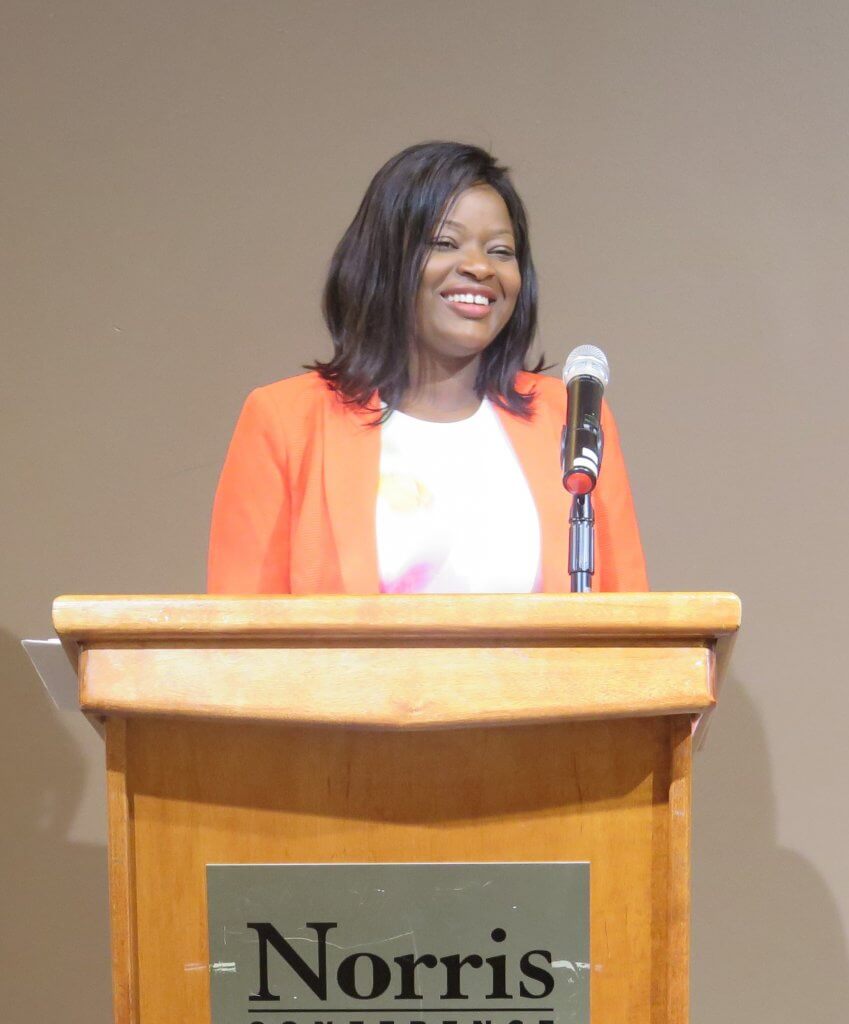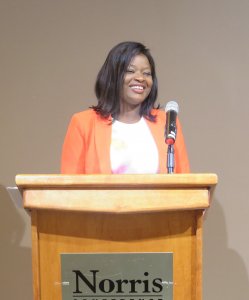 Hello, My name is Aida Nacro, I am happy to be here today. I am originally from West Africa and I am a mother of two children. I was married, but in 2011, my ex-husband left, placing our family in a very vulnerable position. I started working over-time, but even working fifty hours or more a week, I still struggled to make ends meet. I felt uncertain about our future and had no time to dedicate to my children. That is when I heard about Capital IDEA, through a co-worker.
I could not believe that they would cover my tuition, fees, books and some child care assistance. It was the support I needed to finally go after the career I'd always wanted. I was accepted to Capital IDEA and decided to follow my heart and pursue a degree in Network Administration. My Career Navigator was so supportive, and Ron, the Employer Coordinator, helped me secure a paid internship, which gave me hands-on experience.
Now, I work for the Travis County and even though I am the only woman in my team, I feel right at home. I love my field, and I want to do my part to encourage and mentor other women to pursue degrees in tech careers. I also want to give back to the community that help me reach my goals. I am very involved in community work through my church. But my proudest achievement is being an example to my children and providing them with a better life. Thank you.