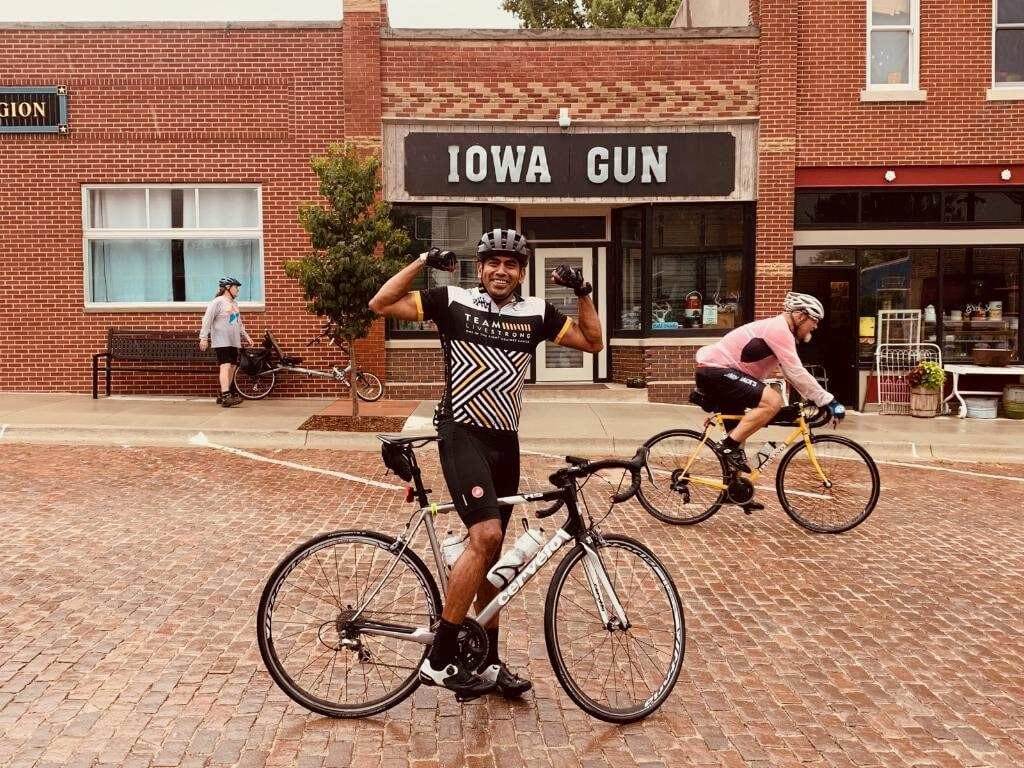 This spotlight is a transcript of the keynote speech Jaime Martinez gave on March 5, 2020 at Capital IDEA's Celebration of Achievements luncheon.
When you look back at your life, who are the people that believed in you the most?
My name is Jaime Martinez, and I have been fortunate enough to have been surrounded by people who believed in me and pushed me to accomplish so much in my life. The truth is, school never came easy for me. I was not the best student in high school. That was probably because I didn't put in a lot of effort. In fact, I remember when I asked my mom if she was coming to my high school graduation she joked: "I don't believe you, you never to go school. I'm afraid if I go they're never going to call your name." In case you're wondering, they did call my name, and I did graduate.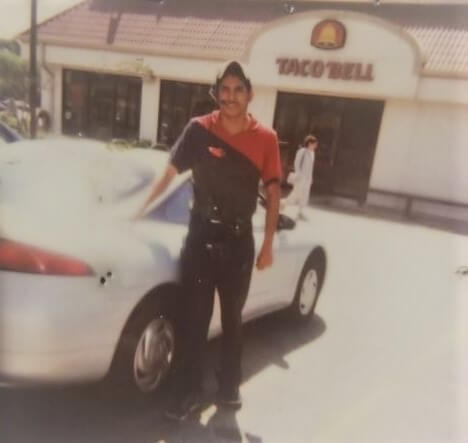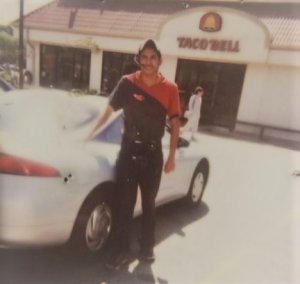 After high school, I married my high school sweetheart, Norma, and found a job at a fast-food place. Even though I didn't study hard, I did believe in working hard. My willingness to show up and do the work eventually earned me an assistant manager position. I was making the most money I had ever made in my life, and yet I still felt like I wanted to do more for my family.
One day when my wife, Norma, was taking our daughter to daycare at a church she found a flyer for Capital IDEA. She came home and told me, "You can do this." Remembering I was not the best high school student, I hesitated. I finally went to an info session, and this seemed too good to be true! I couldn't believe that they would pay for everything. So I applied and I got in the program.
I know there are some students in the audience today that are going through the program now. I want to encourage you to keep going. Going to college wasn't easy for me, either. I couldn't speak English very well when I started so I had to improve my language skills. I also had to continue working to support my family. So I was attending classes from 5 pm-8 pm every day, and studying late into the night, then getting up in the morning to go to work. I know how you're feeling right now. It's a lot of work and it feels like it will never end. My advice is to trust that your hard work will pay off. Even if you're struggling — keep at it.
For me, my hard work started paying off in 2003, when I earned my two certifications in A+ and Network + from ACC. Shortly after, I was able to land an interview with a contract agency that worked with Dell. I was applying to be a Customer Service Technician, but I didn't get the job. Still, I impressed the person interviewing me so much, that he offered me a job as a Prototype Technician instead! I was so excited.
I worked as a Prototype Technician for about 5 years, and I was very happy there. Eventually, a position opened up in another department for Program Manager. I didn't know anything about program management, but my supervisor encouraged me to apply. He recognized my work ethic, and he knew that what I didn't know about the job, I would learn. After a round of intense and difficult interviews, I got the job.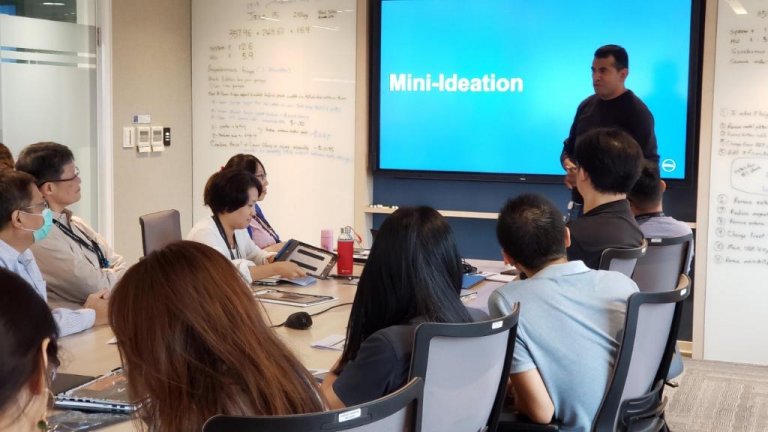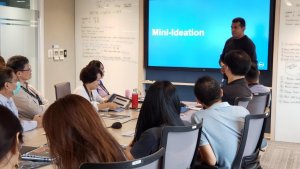 I've been at Dell for 16 years. I've moved up from Prototype Technician to where I am today as a Senior Advisor for Project Management. I have two certifications from ACC, and I have managed to beat out people with higher degrees from top universities for jobs. Do you know what made the difference? People saw and recognized my drive to keep learning and my commitment to do whatever is needed to get the job done.
One of my former supervisors at Dell still tells the story about one winter when a hard freeze hit the Austin area. Since Dell is a corporation that allows its employees to work remotely, everybody in our department called in that day. When my supervisor called to check on me, he asked, "Jaime, where are you?" I said to him, "I'm in the lab, where else would I be? It's a workday." He was so impressed that he started using that story as an example of what a good work ethic looks like.
How you present yourself and the effort you put in matters. This is something I try to teach my kids. I tell them that I expect from them the same thing I expect from myself; to work hard and to keep learning. I even bring home my annual reviews to show them what people at work say about me. This way I can show them that I'm not asking them to do anything I won't do myself.
Another piece of advice I would give is to surround yourself with people who believe in you. Don't listen to anyone who tells you that you can't do anything. They don't matter. The people who have mattered to me are the ones who encouraged me and believed in me. I had many supervisors at Dell and at the fast food place that valued me and always encouraged me when I moved on to something else.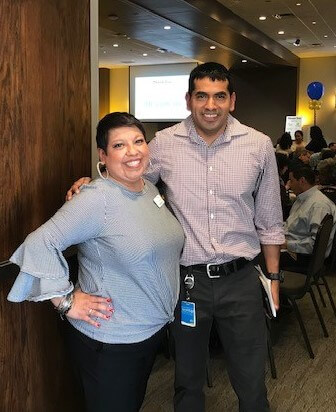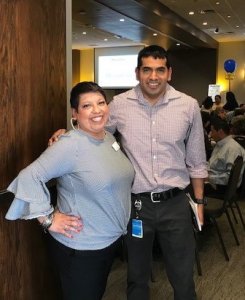 During my time at ACC, one of the people who was really important to me was Theresa, my Career Navigator at Capital IDEA. She was always there for me. She would call me to make sure I was keeping up with my studies. She knew when I had big tests coming up and would ask if there was anything I needed help with. She even found a way to help me out with gas when I needed it to get to classes. When I wanted to quit she was there to encourage me to keep going. And when I graduated she is the one who introduced me to the contract agency that got me the interview with Dell.
Capital IDEA did so much more than just pay for my school. They supported me throughout the whole process, and they opened a door for me that I never thought would have been possible. I have a wonderful career with so many opportunities for advancement still ahead of me. I now earn about 4 times as much money as I used to. I have a great house and a daughter who now has the opportunity to go to a top university. I get to run marathons as a hobby. I get to travel all over the world for work and see some pretty amazing things.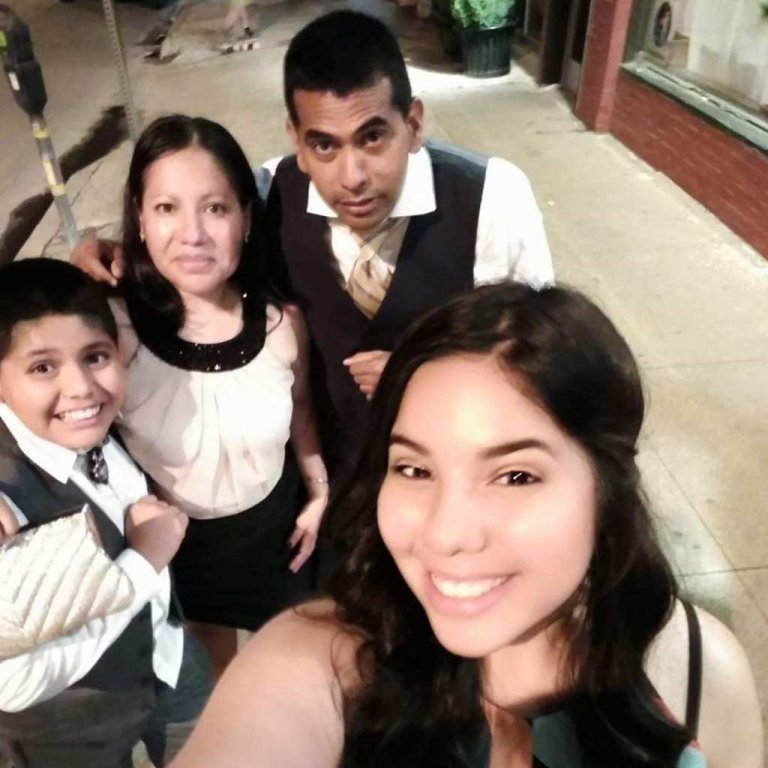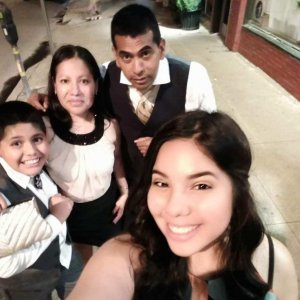 Last, but definitely not least, I have to tell you about my wife Norma. She has been my rock. My encourager. She believed in me from the very beginning and always knew I could do anything I put my mind to. She stood by me and kept our family together during those hard times when I was hardly available to her because I had to work and study. And even when I wanted to quit, she encouraged me to push through, and she never stopped believing in me. I owe her everything.
Before I finish I'd like to take this opportunity to say thank you to all of you. If you've ever supported Capital IDEA in any way, you have also supported me, and people like me. Capital IDEA opened a door for me to a future that I never would have dreamed of. Every time you give to Capital IDEA you provide an opportunity to change someone's life. Isn't it incredible to believe that your support has helped someone go from a small-town farm in Mexico, into a high paying job at one of the largest computer companies in the country? I am so thankful and proud to be a Capital IDEA graduate. Thank you for your support.