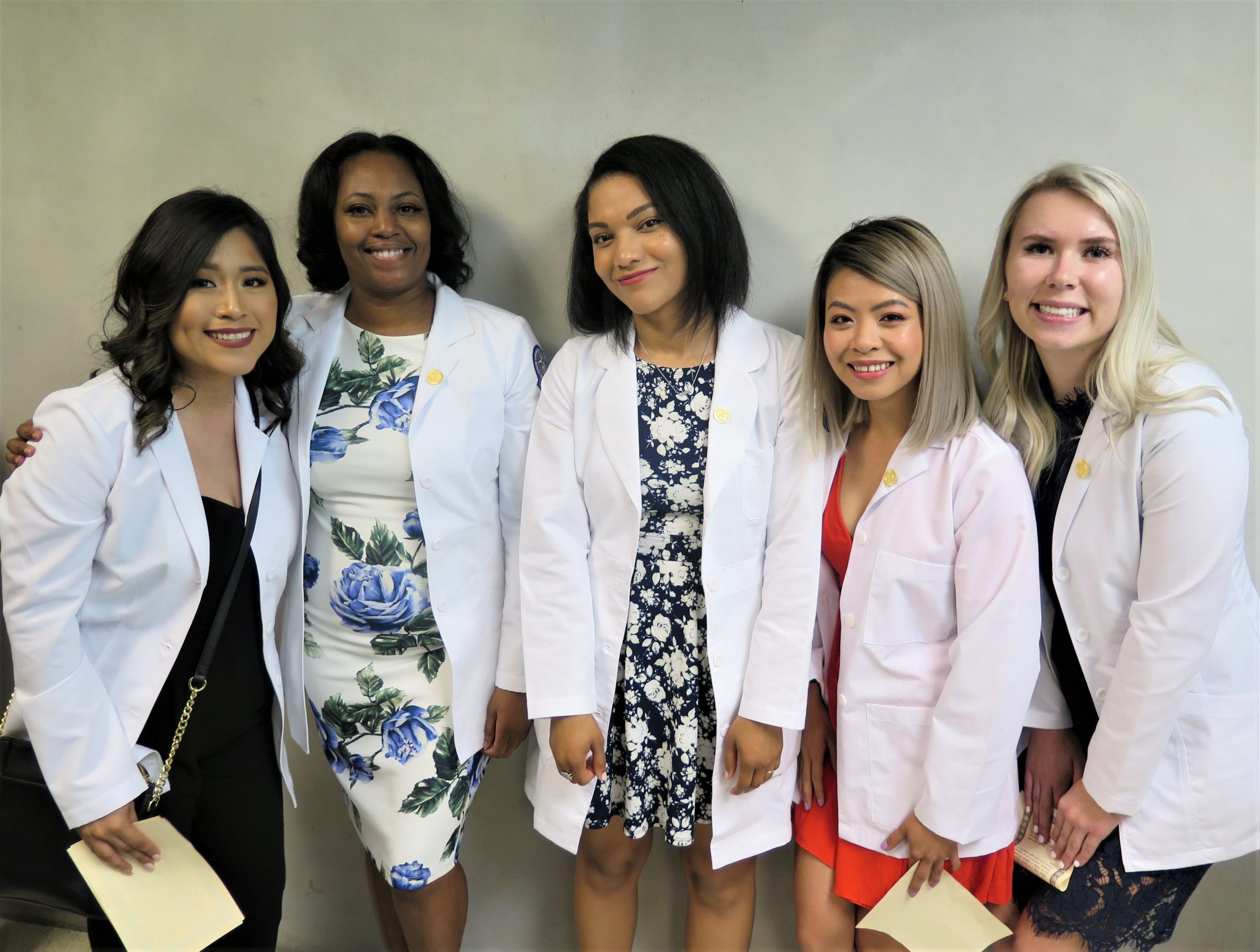 By Jeff Sanchez | APRIL 14, 2023
If you've ever Googled 'nursing schools near me,' and you live in Central Texas, chances are your search came back with a lengthy list of options. Trying to narrow that list down to the right one for you can be difficult, but if you're searching for 'nursing schools near me', then one of your top considerations is probably location, and for good reason. Earning a degree and making a career change is hard enough. Choosing a nursing school that's close as possible can make your goal feel a little easier to achieve. Below we've provided four criteria (including location, #4) to help you narrow down your choices when searching for the best nursing school near you.
14 Healthcare Degrees – Choose Yours »
1. The Best Nursing School Near Me Is Accredited
Capital IDEA has worked with nursing students for over 25 years and one thing we've learned is that keeping your options open is smart. Many of our students start out believing that an associate degree will be enough for them, but by the time they graduate, they have a desire to go even higher. That's why we partner with Austin Community College and Temple College. Both colleges offer nursing programs that are fully accredited by SACSCOC, and their credits can easily transfer to four-year institutions that offer a bachelor's and master's degrees in nursing.
What's the big deal about accreditation? Here's what SACSCOC has to say about it. "Regional accreditation helps ensure that students get the best education possible. The public can feel confident that the colleges and universities we accredit are stable and deliver high quality student outcomes."
2. The Best Nursing School Near Me Is Affordable
The cost of higher education keeps getting more expensive. Many students take out student loans to afford it which puts them in a tremendous amount of debt after graduation. Finding an affordable college can make all the difference and set you up for success. With Capital IDEA, nursing students graduate from an accredited college with no college debt. We pay 100% of their tuition, textbooks, and exam fees. This helps graduates focus on working hard to build a stable financial future without worrying about paying off any student loans.
Debt Free College – Get Started »
3. The Best Nursing School Near Me Will Help Me Find Employment
For most people, the ultimate goal of getting a degree is to get a great job! Nursing students look forward to the day when they can start caring for patients and do the life-saving work they have so diligently trained to do. That's why finding a nursing school with an excellent track record of graduate employability is perhaps the most crucial of our four criteria.
At Capital IDEA, we have partnered with two nursing schools that give our students the best opportunity to launch their careers: Austin Community College and Temple College. Our graduates have found employment at every major healthcare system in Central Texas, plus clinics, assisted living facilities, and private practices. They've received praise for their readiness and skills upon entering the workforce. Their nursing programs have prepared them for the demands of the job, and that's what employers love to see.
4. The Best Nursing School Near Me, Is Well… Near Me!
Finding a nursing school that is conveniently located can be a big help, especially if you have things like family and work responsibilities. Capital IDEA's partner colleges (Austin Community College and Temple College) provide convenient options for attending classes and getting a degree. Here's more information on their locations and their programs:
AUSTIN COMMUNITY COLLEGE. ACC has 11 campuses across the greater Austin area, 3 of which offer nursing courses. In addition, ACC also boasts one of the top associate degree nursing programs in Texas, and their graduates typically have no problem finding jobs at some of the largest healthcare providers in Central Texas. (Visit: ACC Nursing)
Note: Campuses that offer associate degrees in nursing are marked (RN). Those offering licensed vocational nursing are marked (LVN)
ACC Eastview Campus (RN)(LVN)
3401 Webberville Road, Austin, TX 78702
ACC Round Rock Campus (RN)
4400 College Park Drive., Round Rock, TX 78665
ACC Cypress Creek Campus
Note: This campus offers some nursing skills courses for RN and LVN, but nursing students will complete their program at Eastview or Round Rock campus.
1555 Cypress Creek Rd., Cedar Park, TX 78613
TEMPLE COLLEGE. Temple College offers both an associate degree in nursing and a certificate program for those who wish to go the Licensed Vocational Nurse route (Visit: Temple College Nursing). The nursing school is located on their main campus in Temple, Texas.
While your nursing classes will be at Dell Martin Nursing Education Center, you may be able to take some of your general education courses at a Temple College Campus in Hutto or Taylor.
Are You Ready To Choose Your Nursing School?
Searching for 'nursing schools near me' is just the starting point for many aspiring nurses looking to launch their career. From there, it comes down to choosing the best nursing school from the numerous options out there. By sticking to our 4 criteria above, you can't go wrong. If you'd like to learn more about how to attend a nursing school for FREE, sign up for a free, no cost info session, to learn more.