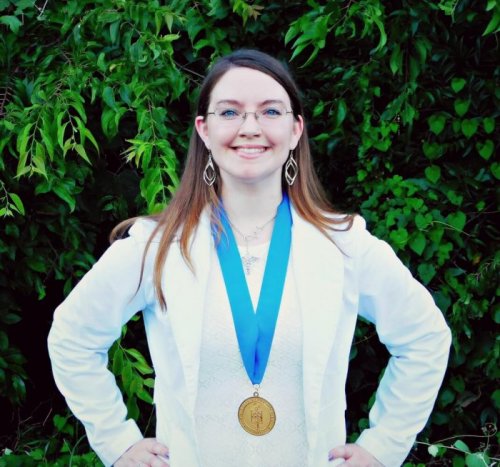 By Jeff Sanchez | PUBLISHED OCTOBER 2, 2019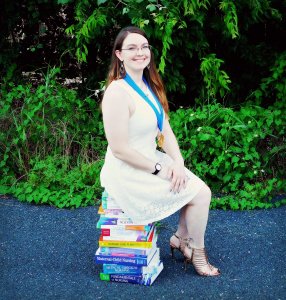 Amber Bothne's journey through nursing school was anything but easy. "I felt like I was challenged every step of the way." Her experiences during nursing school would have kept most people from finishing. Yet, while the obstacles kept piling on, Amber believed that if she just kept showing up, and did her best, she would make it.
Amber has been drawn to nursing for many years. In 2010, her mother had complications giving birth to her little sister. While there were some good experiences with the medical care, it was the bad ones that motivated Amber to pursue nursing. "I wanted to make sure that patients got the care they deserve."
Amber's journey toward becoming a nurse began in 2012 when she enrolled at Austin Community College. After several years of pre-requisite classes, she applied and was accepted into the nursing program in 2016. At the start, Amber recalls being told that the intensity of the nursing program would require students to work less outside of school so they could focus on their studies. Not only this, but despite intensive coursework and about 16 hours of clinicals per week, the nursing program does not meet the government requirements to be considered full-time, so she would be losing about half of her financial aid. This would soon become a problem for Amber, as her father had recently gone through a job change which limited his ability to contribute to her education, and without her full-time job and full financial aid, finances would become tight at home.
Amber recounted her financial struggles to a friend who told her about Capital IDEA and the help they provide. Soon after applying to Capital IDEA, Amber got accepted into the program, and her financial strain was alleviated. Capital IDEA paid for her books, tuition, exams, scrubs, and even her pin. "When I tell people about Capital IDEA, I tell them that they pay for literally everything you need to get through nursing school. The financial support has been the greatest."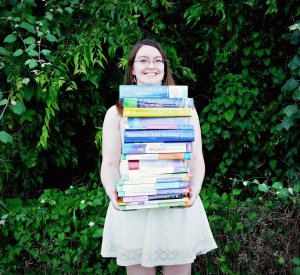 Aside from the financial strain, Amber overcame two car crashes, helped support her family through her mother's divorce from her stepdad, and grieved the passing of her beloved dog. The car crashes left Amber without a vehicle of her own, and she had to borrow vehicles to get around. Her mother's divorce added an additional emotional element to the pressure of completing nursing school assignments on time. "It seemed like all of my family tragedies happened at the beginning of a semester, or around finals, so I had major, personal complications that were making it hard to get through nursing school."
Amber was also facing challenges as a student. She dropped out her first semester in the program, because she was having a hard time taking tests. "Every time I asked someone for help they just told me to read the textbooks. It was really hard because I can't read the textbooks. I don't learn that way." She eventually had to find a way of studying that worked for her.
As she neared graduation, Capital IDEA was able to help Amber with her studies by paying for her to take the Kaplan prep course. When she found out how much it costs, she was "extremely grateful," and credits the course for helping her pass the NCLEX (National Council Licensure Examination).
After seven long years at ACC, Amber graduated from nursing school in May of 2019. If there is one thing that Amber would encourage others to do, it is to keep showing up.  "If you can just get yourself out of bed and to class, you would be surprised how far that can take you." Often times we think of the financial strain as the biggest barrier to college graduation, but the pressures of reading textbooks, taking tests, and challenges of everyday life, typically go unnoticed by those who have never been through the intense nursing program.
Amber's determination to finish, and motto to just keep showing up is an inspiration to those who struggle as students. Her advice to anyone is to "find what works for you. If you have the support that you need, you can do anything. You just need to keep showing up, and put one foot in front of the other."
In October of 2019, Amber will begin her career as a Registered Nurse with Cedar Park Regional Medical Center. "I'm finally going to be doing the career I worked so hard for!" It is a statement of both joy and relief from someone who personifies the word perseverance.