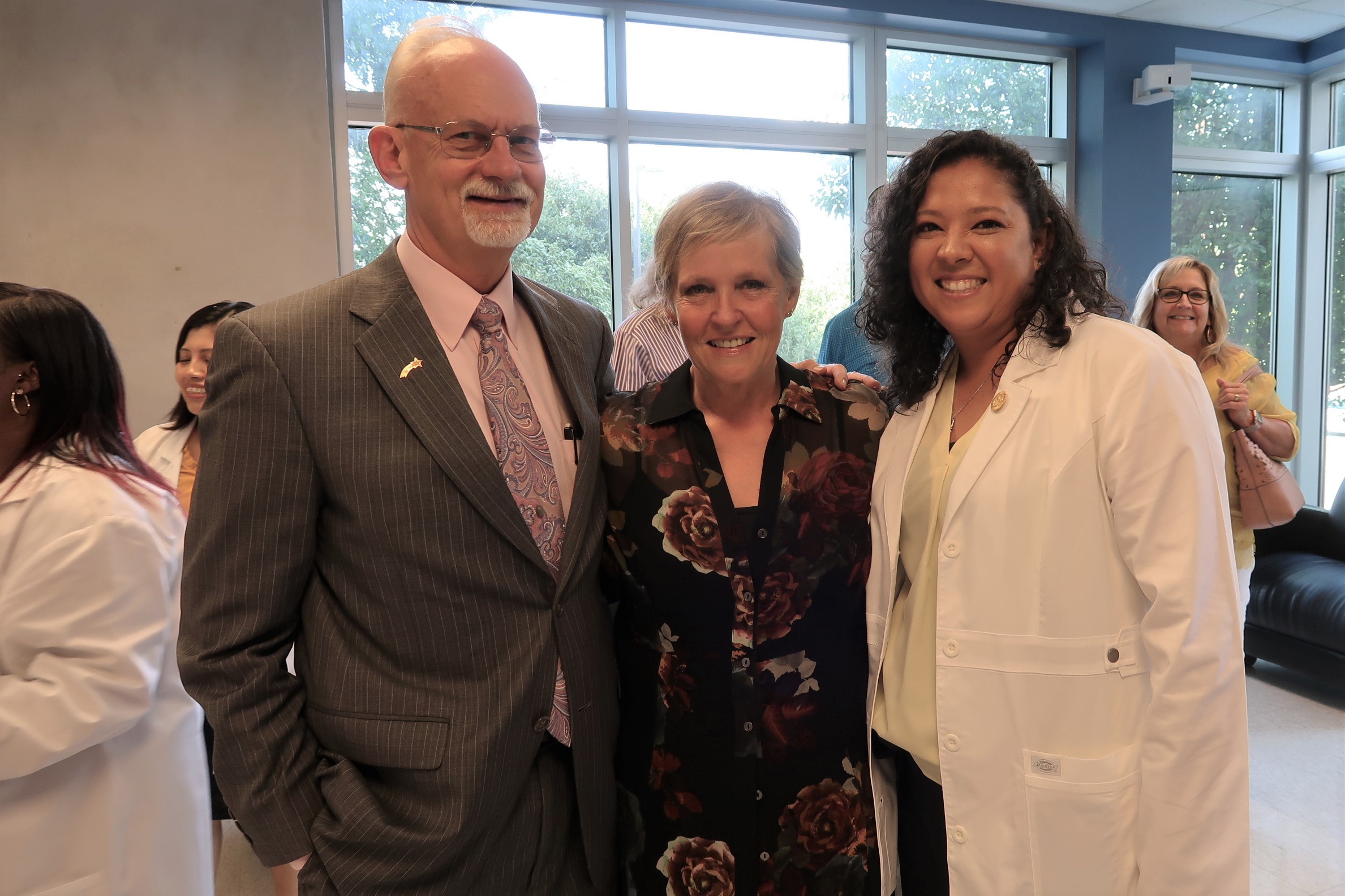 By Jeff Sanchez | OCTOBER 14, 2020
The start of the 2020-21 school year is unlike anything we could have imagined. The classroom has been replaced by a computer screen, and schools are faced with new challenges as they try to create the best learning environment for their students. For teachers like Lori Lucas, adapting to a new mode of teaching has been a challenge, but overcoming challenges is nothing new to Lori.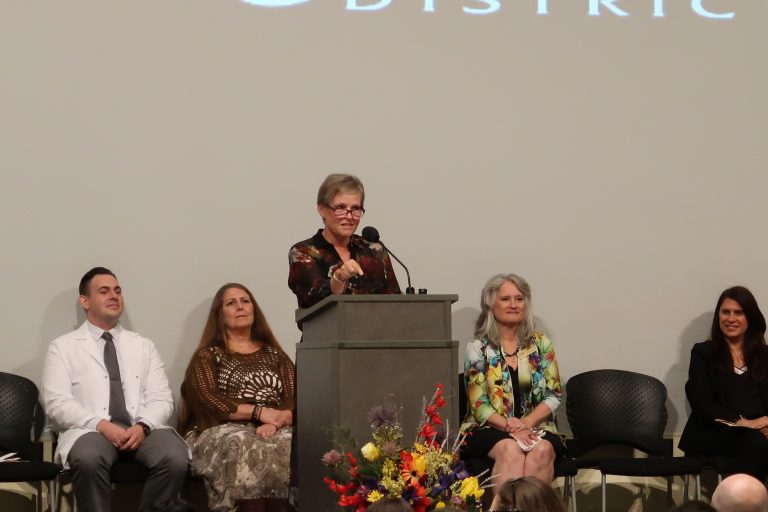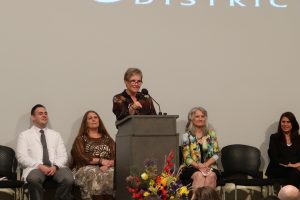 Lori Lucas is an Associate Professor in the Professional Nursing Department at Austin Community College. Becoming a college professor was not something that Lori had in mind for herself. She'd been a dedicated stay at home mom, caring for her family, stretching a budget, and homeschooling her three children while her husband ran their family's small business. But when their business started struggling, Lori and her husband realized they needed a second income to make ends meet.
After 16 years at home, Lori not only found it difficult to send her three kids off to school, she also struggled to find a job. Lori knew she needed more education and training in order to get a job that would pay enough to help support her family, but she doubted her abilities to do well in school. "I had no confidence. Growing up, no one ever looked me in the eye and told me I was smart. I always thought I was just not competent." Thanks to the encouragement from a friend who pushed her and introduced her to Capital IDEA, Lori took the plunge.
At that time, Capital IDEA had a smaller presence in Williamson County, but as luck would have it, a volunteer-lead committee called the Whitlow Education Fund Task Force was hard at work. They were raising funds to expand support for Capital IDEA students from Williamson County. When the enrollment window opened up, Lori applied and was accepted. Capital IDEA was able to provide Lori with tuition, textbooks, and the support she needed to attend nursing school. "They paid for everything—including shoes! When you're poor, shoes are a big deal." Lori recalls, in a grateful tone. "It really, really, helped me. It was the most fundamental help I received, and it was so wonderful."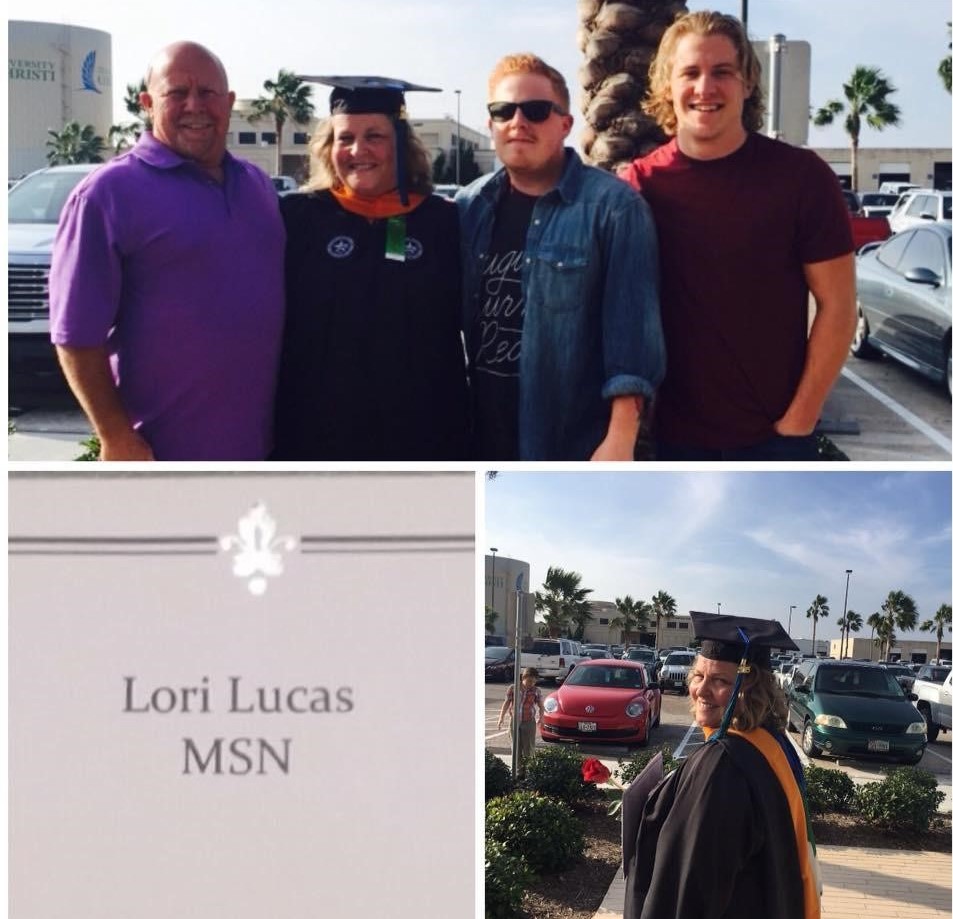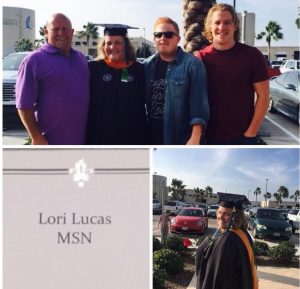 Lori graduated from ACC with an Associate's Degree in Nursing. After graduation, Lori was accepted into the St. David's residency program for graduate nurses working in the emergency department where she became a trauma certified nurse. After years at St. David's Lori was introduced to hospice care, where she was "forever hooked." After acquiring her Bachelors of Science in Nursing and a certification in hospice and palliative care, she joined the team at Hospice Austin.
Lori continued her educational journey and earned a Master's Degree in Nursing, which opened the door for her to become a professor at ACC. "Even before I obtained a job, I always gravitated to sharing information, and mentoring people is a treasure." With her previous experience homeschooling her children, coupled with her passion for mentoring, teaching made sense. Today, Lori continues to work for Hospice Austin during the school breaks.
Lori credits a lot of her success to the people in her life. "My stories always go back to relationships. Like my friend who helped me. People matter. We matter to each other, and what we do influences one another." One of those people was Sister Ane Nguyen. Sister Ane was Lori's Career Navigator throughout her time as a student at ACC. "If I have had any success, it's because of the support I received from Capital IDEA. Sister Ane had very high expectations for me, and I did not want to disappoint her."
"If I have had any success, it is because of the support I received from Capital IDEA."
Lori knows the important role she plays in the lives of her students because she was once a student herself. She is all too familiar with the struggle to succeed and provides the best support she can to help, as friends, family, and Capital IDEA once did for her.
One of the best parts about Lori's story is that Capital IDEA was only the beginning. Once she'd earned her associate's degree, she had the confidence to keep going on her own, earning her bachelor's and master's degrees. Today, Lori is pursuing her doctorate in Organizational Psychology.
Let us help you take the first step to what could be a great career. If you or someone you know is interested in launching a new career, contact us, and let's see how far you can go.