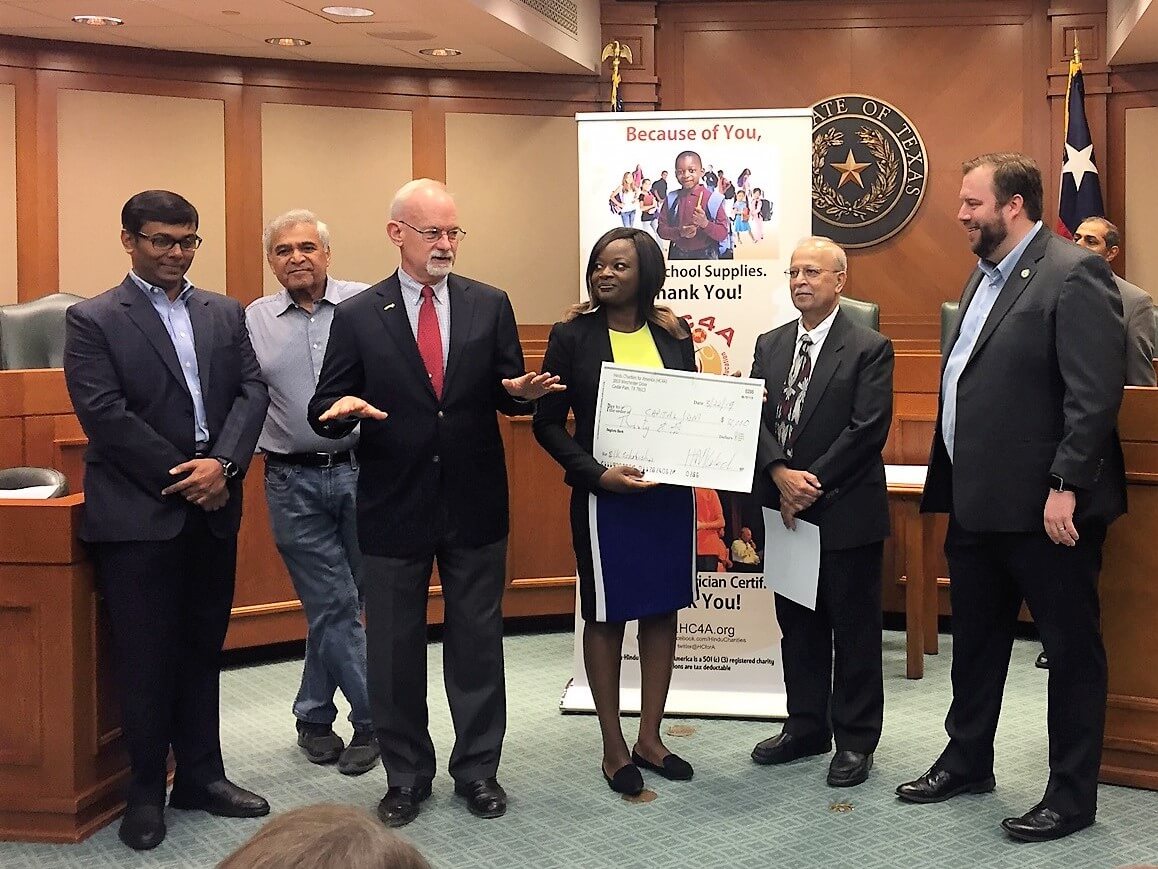 By Jeff Sanchez | PUBLISHED SEPTEMBER 4, 2019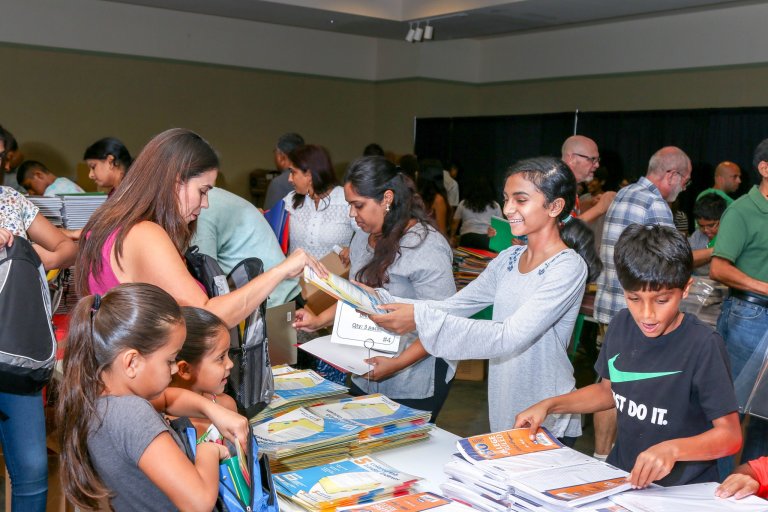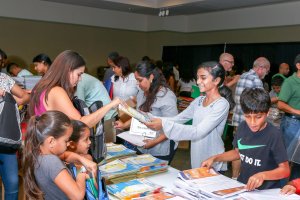 Education is a powerful thing. It can open doors that were once thought to be non-existent, and it can change the trajectory of a person's life. The people at Hindu Charities for America (HC4A) know this and believe it wholeheartedly because they lived it. "Most of us came to this country with two, half-full bags, as a student, or as an immigrant, and didn't have much to live the American dream," said HC4A board member, Dinesh Vakharia.  "All of our successes are because we had the opportunity for education." It is out of this gratitude for the opportunities they were given in this country that HC4A wishes to do the same for others.
Capital IDEA's partnership with HC4A began in 2014. Since then, HC4A has contributed $85,000 to Capital IDEA, providing financial support to students looking for a better life–students like Aaryan, Alicia, and Aurora.
Aaryan immigrated to this county in hopes of finding a better life. With help from Capital IDEA and donors like HC4A, Aaryan will graduate from the nursing program at ACC later this year. "Thanks again to Hindu Charities for America and Capital IDEA for supporting me to achieve my nursing degree and my dream of becoming a nurse."
Alicia, a single mother of three, will soon graduate from ACC debt free and land a fantastic job as an RN. "I can never explain how grateful and appreciative I am for people like you giving me a fighting chance."
Aurora had to drop out of college to help support her mother who had fallen ill. Without the help of donors like HC4A, there would have been no way back for her. "It has opened the doors for me and my son to have a better future, and I cannot thank you enough."
Stories like these are only possible with donors like HC4A. Capital IDEA would not be able to provide people with these life-changing opportunities without the help of others. Capital IDEA student, Azhar Yousif, perhaps summed it up best when he said, "I feel safe now to know there are still good people in this world to help each other to stand on their feet." Capital IDEA and its students are extremely grateful to HC4A and look forward to creating many more life-changing stories.
Since its founding in 2010, HC4A has focused on providing students with school supplies and vocational scholarships throughout Central Texas. When asked what he wanted the community to know about them, Mr. Vakharia noted that Hindu Charities does not have a religious affiliation, and the scholarships they provide can support anyone in the community. They strive to live out the motto of "Serve Where You Live™." This year alone they awarded $104,000 in scholarships to students in the Austin area.
HC4A is expanding their work into other communities starting with Houston, Los Angeles, and Dallas. They are an entirely volunteer-run organization and host several fundraising events throughout the year to raise money for scholarships. The next event is the HC4A Gala on October 12th. This event is open to anyone in the community, and you can learn more about it at www.hc4a.org ».