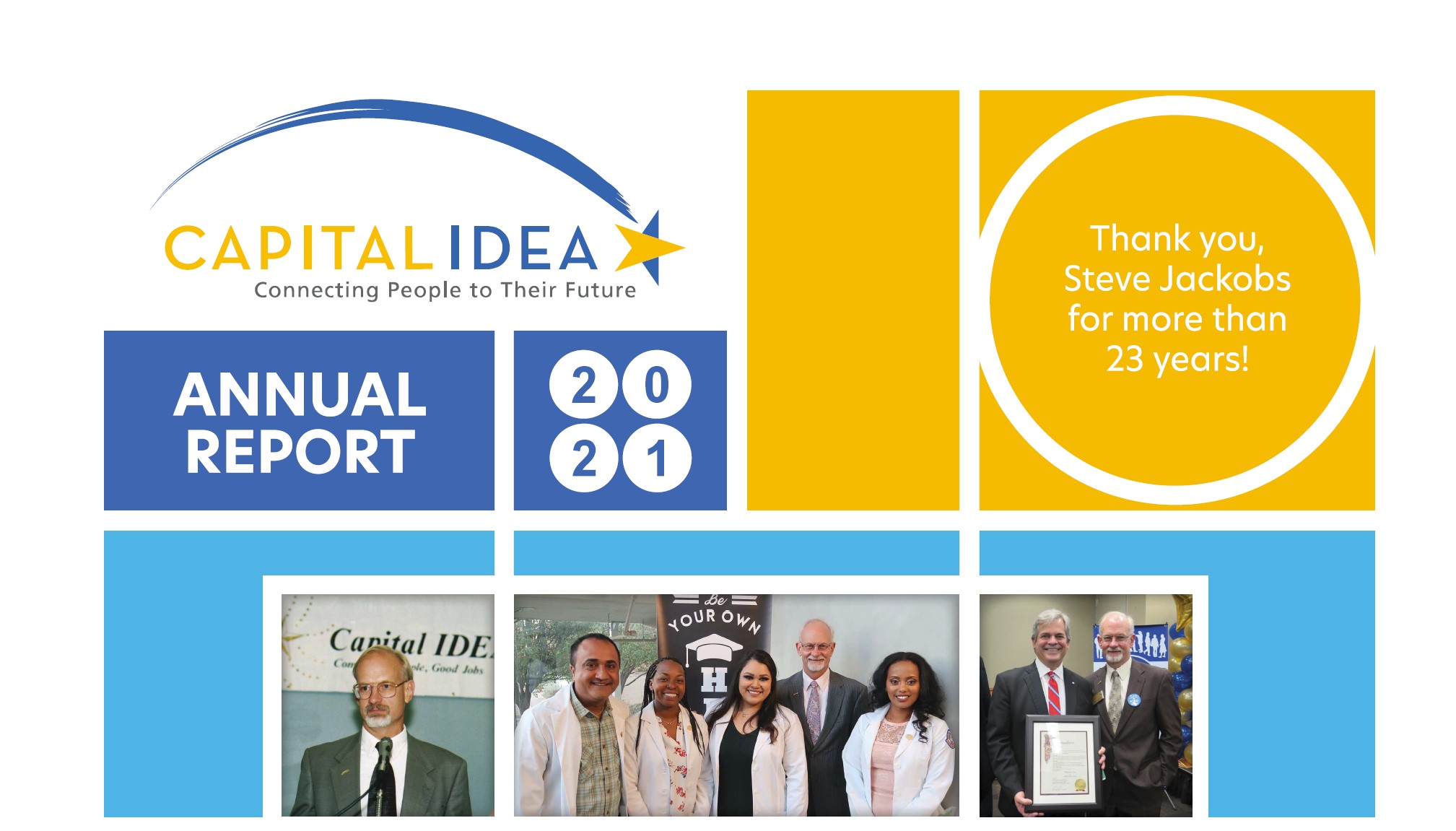 To Our Retiring Executive Director : Thank you, Steve Jackobs, for more than 23 years!
Dear Friends,
Since its founding, the road to opportunity and success has been paved by the vision and dedication of Capital IDEA's founding Executive Director, Steve Jackobs. Some of the organization's most proud accomplishments during his tenure were Steve's successful efforts to widen the road of opportunity for low-income adults in Central Texas in general and Capital IDEA students in particular. Wherever roadblocks narrowed the path, slowing some down and leaving others behind, Steve dug in. He worked tirelessly and relentlessly to draw attention, resources, and community support to these areas. He was a collaborator when collaboration was the way forward and an agitator when the status quo needed a shakeup. And through these efforts, he brought awareness to numerous opportunities for improving workforce outcomes for bright futures. You can see a highlight of celebrated milestones on page 3 of Capital IDEA's 2021 Annual Report.
Under Steve's leadership, in 2021, Capital IDEA students continued to prove that with support, they can navigate the roadblocks that life sets forth. Their tenacity and ability to stay the course have been remarkable, and you can find highlights from the year in our 2021 Annual Report. Please enjoy!
Rev. Paul Skeith
Board Chair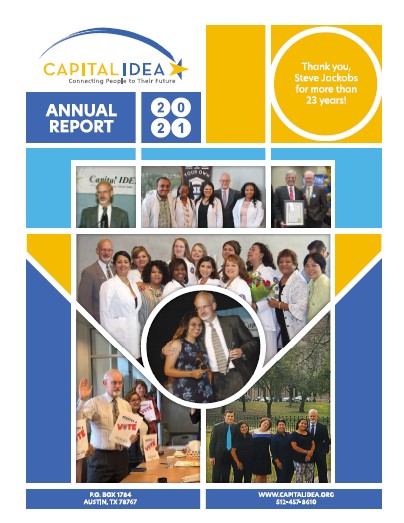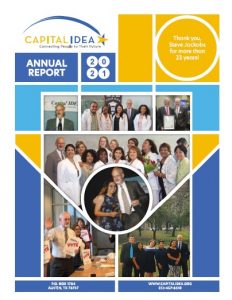 Annual Report 2021 (PDF)