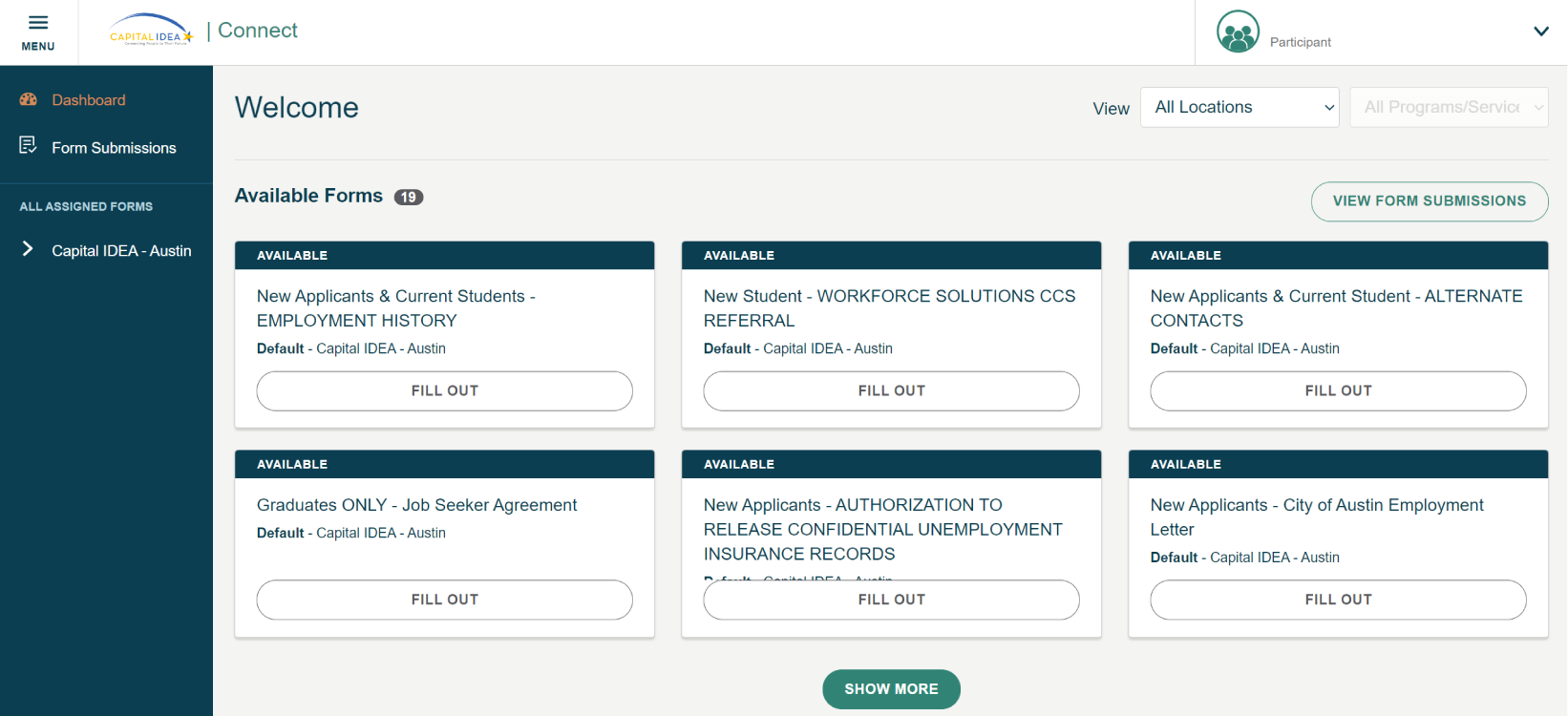 It's time to complete Step 3!
Welcome to Step 3. This step can be a big task for some applicants, depending on your situation. As you're working on this step, you might have questions — We have answers! Reach out. We can explain which documents you need and why: CALL US or EMAIL US. 
Upload Documents Instructions:
1. Create your password using the link that was emailed to you.

2. Gather your documents and take pictures. Go through the list at the bottom of this page to find out which documents you need. Then, collect those documents. Next, use your phone to either take pictures (make sure the text is clear), or use an app like Adobe Scan to turn your documents into digital files ready for upload. See FAQ: How do I use Adobe Scan?

3. Log in to your dashboard. Bookmark this link for future logins: https://a3997.socialsolutionsportal.com/login

4. Find the form labeled: New Applicants – Upload Documents. From your welcome dashboard, use the lefthand menu labeled 'ALL ASSIGNED FORMS' and click 'Capital IDEA-Austin' to view a full list of forms. Scroll to the form 'New Applicants – Upload Documents'. You can also scroll through the list of available forms on the dashboard home page by clicking 'show more'.

5. Upload Documents. Carefully read and answer questions. Your answers will update your form with new 'Select File' buttons to guide you. If a section has no buttons and you've answered all questions, no document is needed in that section.

6. Save. Hitting the 'Save' button at the bottom of the form will submit your documents for review. A staff person will check your submission and be in touch soon.
Frequently Asked Questions
Q. What if my link expired?
A. Use the 'Forgot My Password' link on the login page: https://a3997.socialsolutionsportal.com/login
Q. What if I don't have all my documents?
A. Upload the documents you do have and come back when you have the rest.
Q. Can I submit more than once?
A. Yes. You can submit as many 'Upload Documents' forms as needed. Click the 'View Form Submissions' button in your dashboard to see your previous submissions.
Q. What if I need help?
A. Call our helpline: 512-485-9350 or email: info@capitalidea.org.
Required Documents
Household IDs
• For yourself, submit three items: 1. your driver's license (or other state-issued ID), 2. social security card, and 3. birth certificate (or permanent residency card).
• For your spouse or partner, submit 1 form of ID. These can be: birth certificate, social security card, passport, driver's license, or state identification card.
• For each child or dependent in your household, submit a birth certificate. If the child is under 12 years old, also submit a social security card.
Education documents
• If you've attended college, submit your college transcripts. Unofficial copies are acceptable.
• If you have not attended college, submit your high school diploma or GED.
Income documents
• Pay stubs for one month of income for yourself and/or your partner or spouse.
• Your most recently filed taxes.
• (If applicable) Retirement, SSI, Workman's Comp, Disability
Housing documents
• Proof of address and residence.
• Provide a lease or mortgage statement
• If you do not have a lease or mortgage because you are living with friends or family, provide these three things: 1. a letter from the head of household confirming that you live there and stating whether or not you will continue living there while in school. 2. A utility bill showing the head of household's name and address, and 3. a piece of mail with your name at the same address.
Assistance documents (if applicable)
• Food stamps, AFDC/TANF, Medicaid, Medicare, WIC, unemployment, child support, housing or utility assistance, refugee assistance
• If a family member or friend is providing financial support, ask for a letter of support. The letter should include their contact info, how much support they are able to give you, and should say if that support will continue while you're in school.
Financial aid documents (if applicable)
• Education loans, grants (PELL Grant, or SEOG, TPEG), scholarships
Criminal history (if applicable)
• If you have a criminal record, please submit a copy of your criminal background. You'll need to get a copy from the DPS.
• If you do not have a criminal record, skip this item.
Selective service and military families (if applicable)
• If you or your spouse served in the military, please submit a copy of the DD214.
• If you are a male U.S. Citizen who did not serve in the military, please submit proof of selective service registration. You can print that here: www.sss.gov.