Instructions: Online applicants, watch the video below (less than 12 min). Once the video is over, scroll down to the section below called 'Move on to Step2!', and fill out the form to continue on.
---
Download the CareerUp Guide (optional): The CareerUp Guide has all of the important information from the video above. You can save a copy to refer to as you go through the application steps. CareerUp Guide (pdf)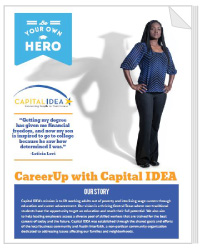 Move on to Step 2!
Now that you've watched the CareerUp online, it's time to get your application started! Fill out this form to continue on to your next step.
---